Instead of posting loads of seperate threads i will stick a brief summary all in one thread to make it easier reading :p
African Pygmy Dormice
I currently have 2 female African Pygmy Dormice, i was initially going to search for a male but im not sure whether or not i will continue to breed this species as they are a pain in the backside for falling out. they are an excellent species to keep though!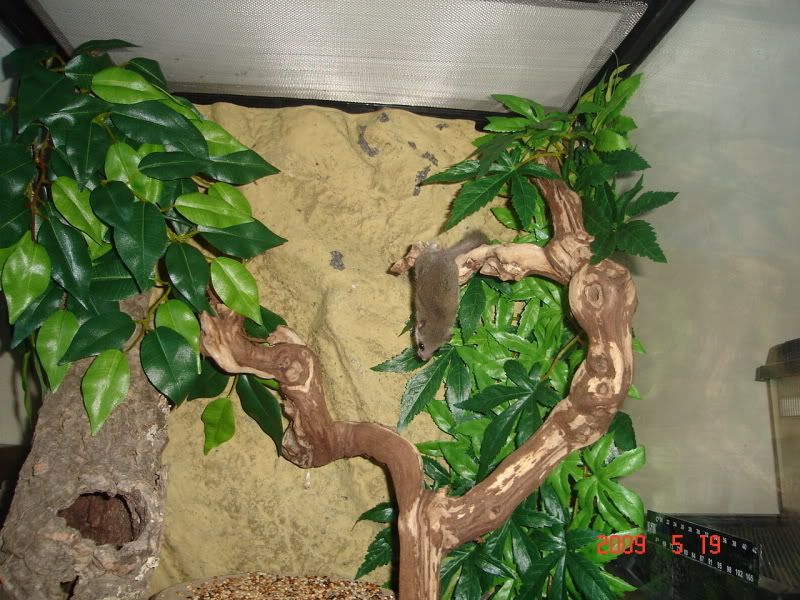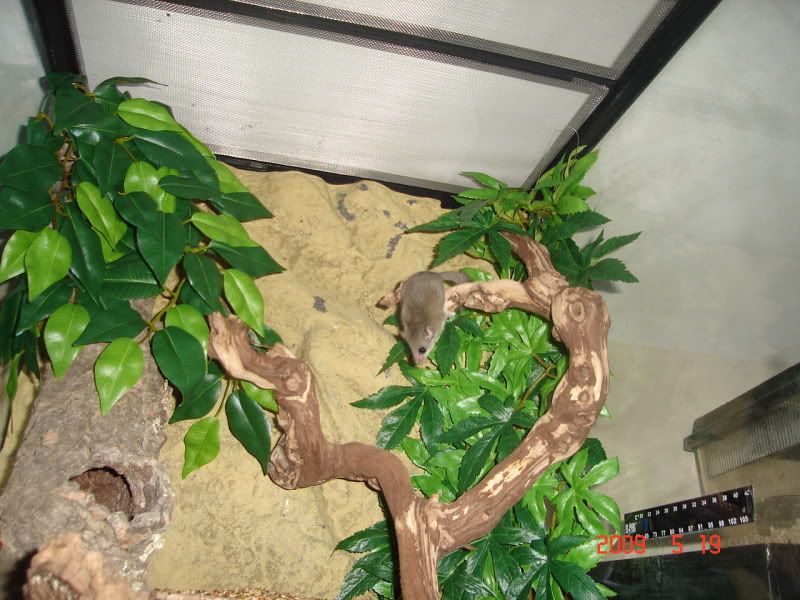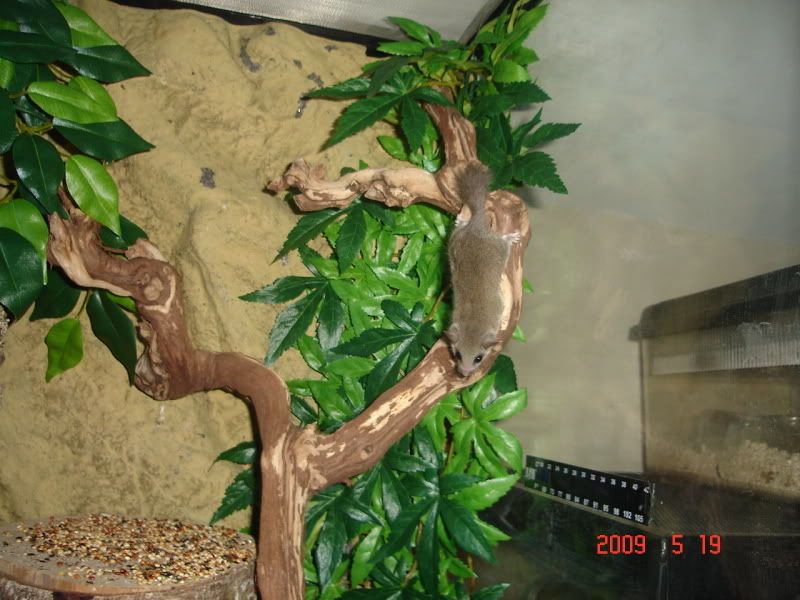 And their Enclosure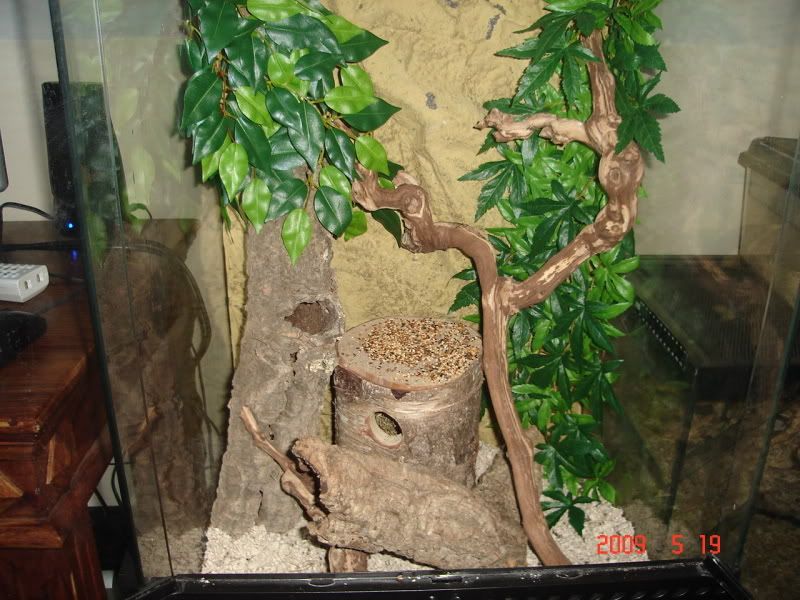 Asian Garden Dormice
I currently Have a young Female Garden Dormouse,i was due to collect a male last thursday but it looks like it may be a longer wait ...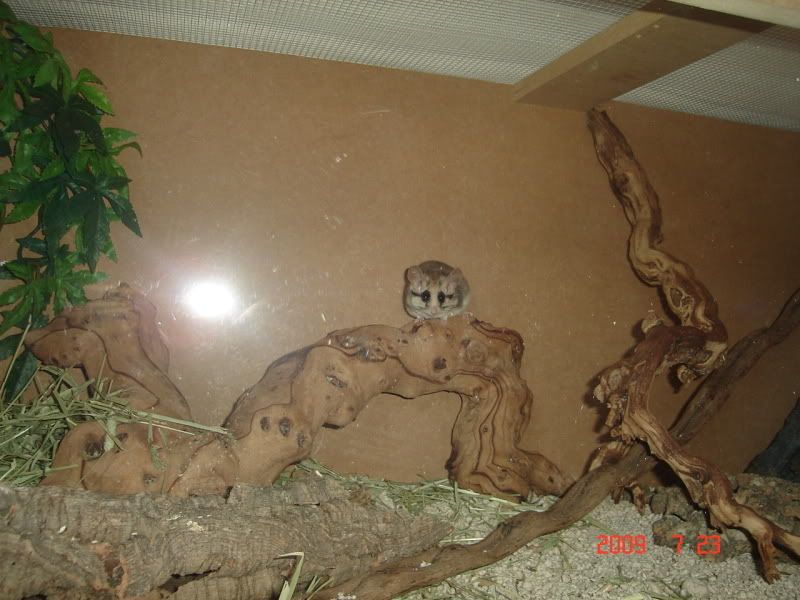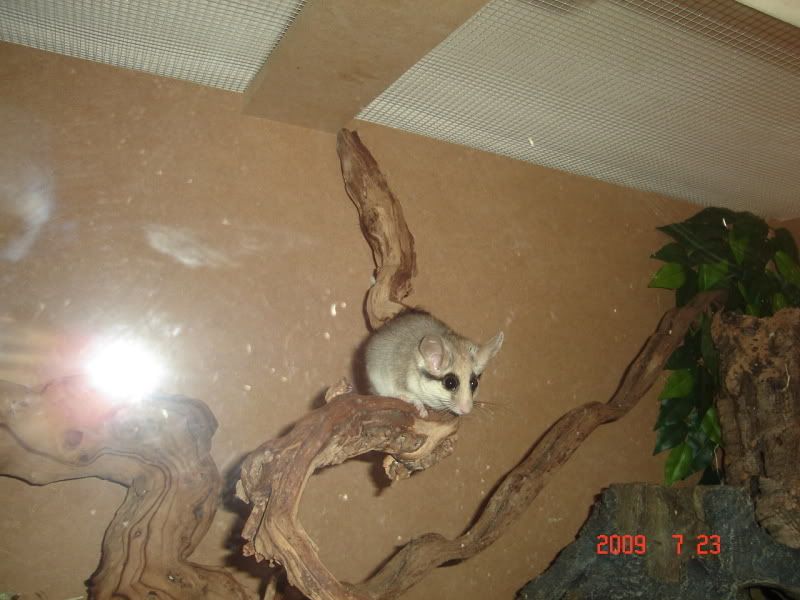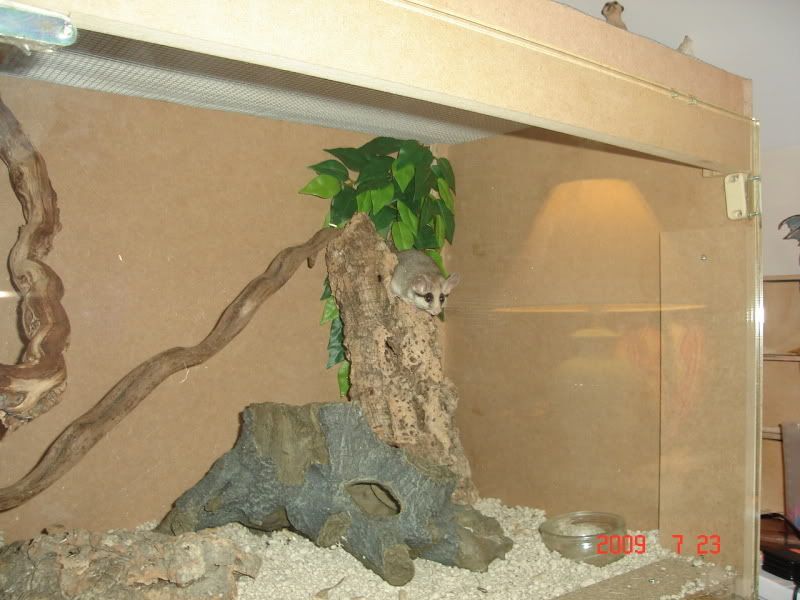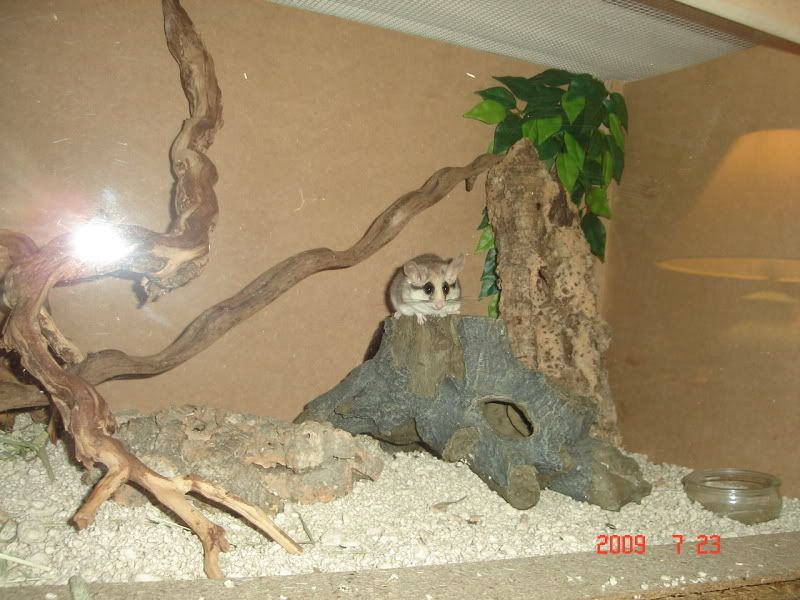 The Dormouse Enclosure... i constructed this myself its 4ftx2ftx2ft allowing them plenty of space to exercise.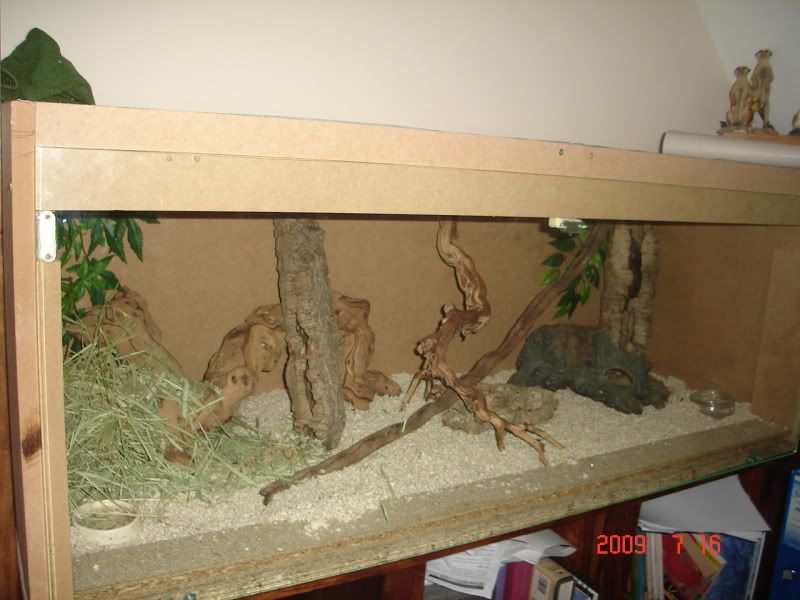 Mouse-Like Hamsters
I have an unrelated pair of Mouse-like Hamsters, they were intially from the Tier park in Berlin germany, they are 3rd Generation wild caught stock. Mohan and Maya currently live in a 3ft "Desert" style enclosure.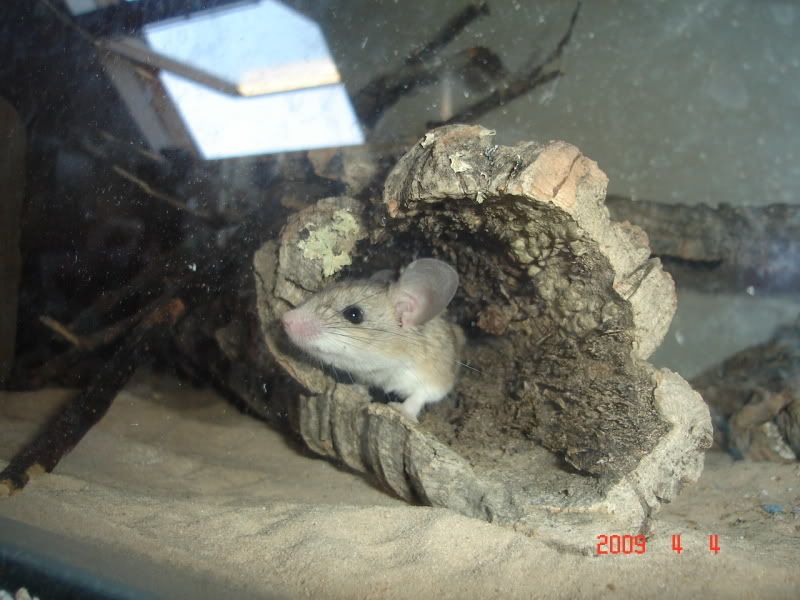 Their Enclosure
Persian Jirds
I only Recently got these guys from London champs 2 weeks ago
they are only 8 weeks old and still have alot of growing to do, they are currently living in oen of the large perfecto's but i am currently in the process of constructing their new enclosure which should be ready in a week or so, it will give them alot more space and climbing opportunities which they are going to need increasignly as they get older and grow more!
These 2 boys regularly come out to play on my desk and generally love exploring my room,