This Trio are the latest addition to the rodentry, there is one male with 2 females (sisters).
These 3 are Guenthers Voles (Microtus Guentheri) and belong to the same genus as our native Field Voles/Field Mice (Microtus Agrestis).
Although i havent had them for very long i have been enjoying watching them for hours, they are extremely keen diggers!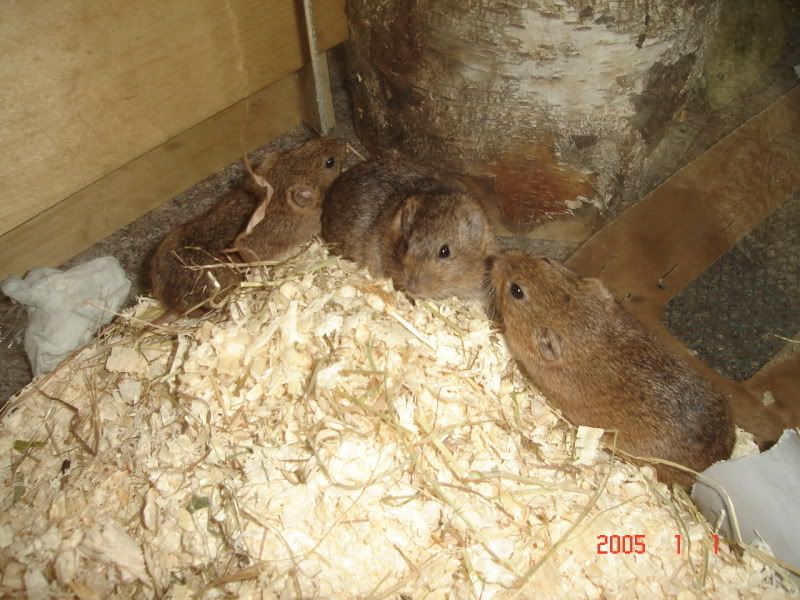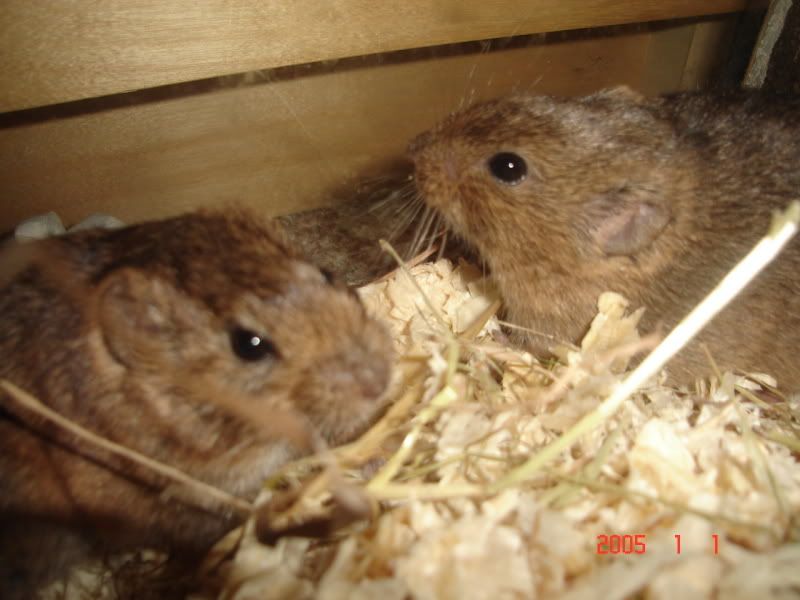 PS: I took their bedding (hay) and several furnishing out of the enclosure to be able to photograph them