As i mentioned in my Intro i breed and show Chinese hamsters ... i have been doing so for the last 3 and a bit years. Although i have been breeding dominant spots and normals for some time i only recently aqquired my Black eyed whites this january, i orginally started with 4 animals 2 whites 2 dom spots, since then i have been extremely succesful in breeding BEW's and now have 8 here and have passed on 2 to new homes, there are as far as im aware only 13 BEW's in the UK.
First of all here are some of the better pictures i have taken over the last few years, unfortunately all of the hamsters below have now passed away but the pictures are worth showing in my opinion.
Ruby munching a Strawberry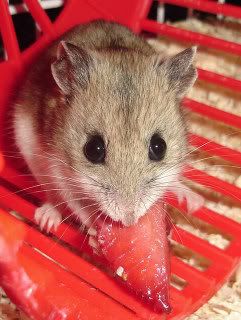 Squeak - Half brother of Ruby ... He won Normal Chinese at london champs in 2007 and 2008 and in 2008 he also won BIS junior hamster at london champs as well as a few other trophies.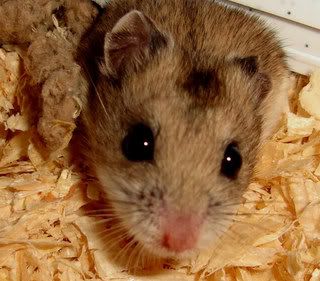 Mai - my first ever female normal chinese... she lived to the grand old age of 4 years and 3 months she is over 2 years old in this picture!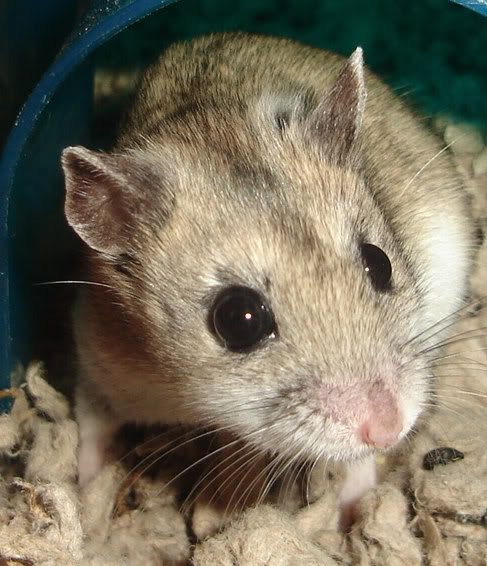 Diamond (left) and Casanova - these two special little hammies were an exceedingly good show pair winning over 30 1st places including several Reserve Best in Shows and loads of Junior Best in shows.
Right now some more up to date pics ... i currently have 22 permanent residents and several litters of which i have yet to decide which pups to keep on.
Bora(White) and Yong - these were the first two BEW related animals imported in january 09, they have had 3 litters and produced 4 BEW pups.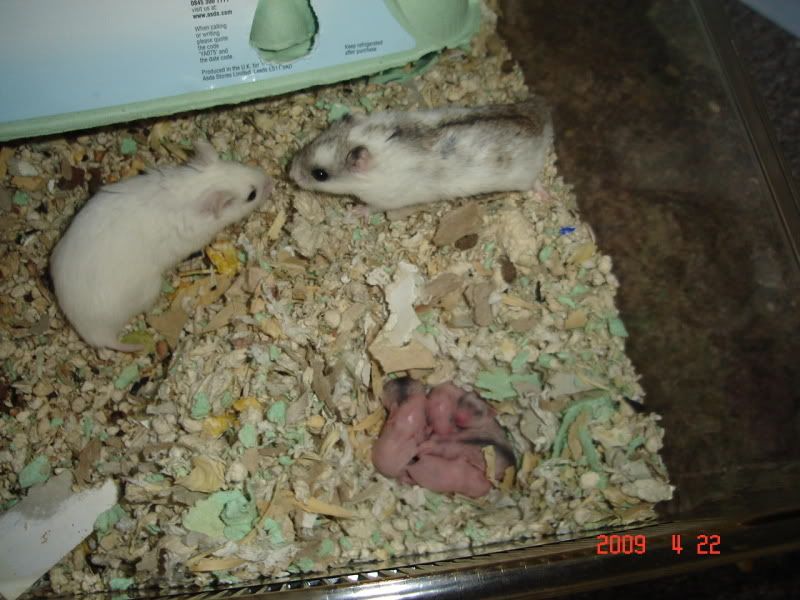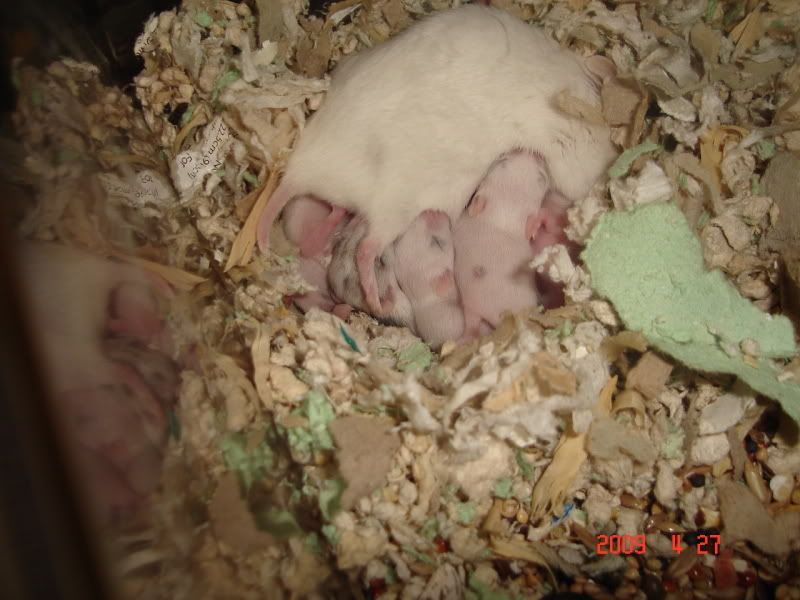 The largest hamster in this picture is Yumi one of my older animals, she is surrounded by her four daughters 2 of which have now moved onto new hoems the other 2 have almost weaned their first litters.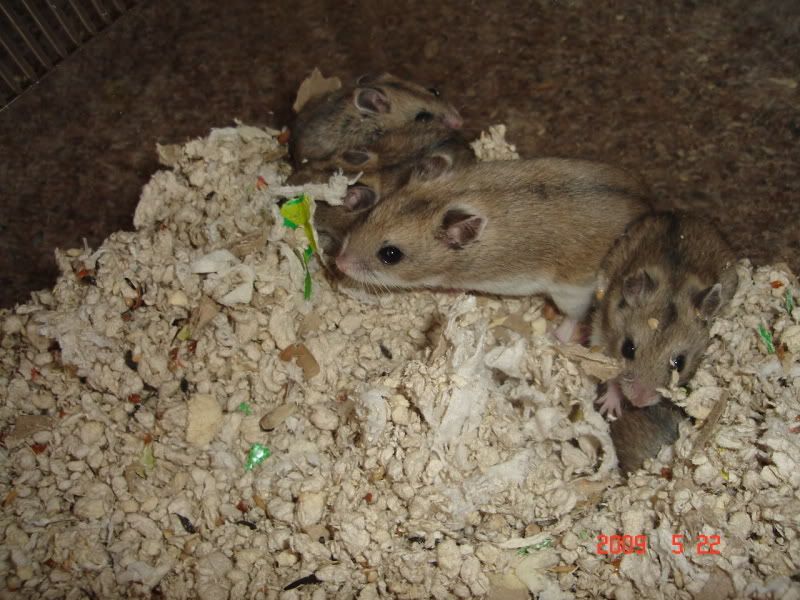 Current Litters
Two BEW males from ices litter - these gusy are well past weaned but some of the younger residents here
Snows Litter - 2 Males 1 BEW 1 dom spot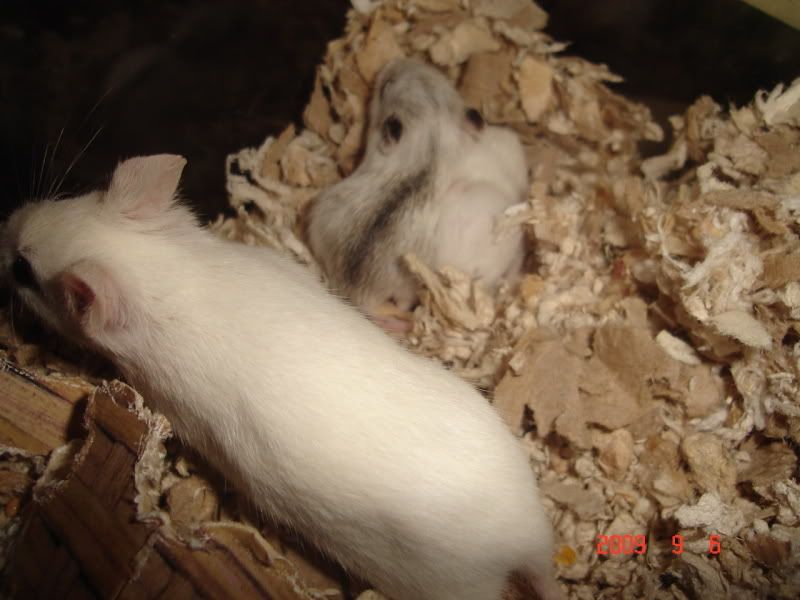 Maple and Kahns litter 2 pups - now 2 weeks old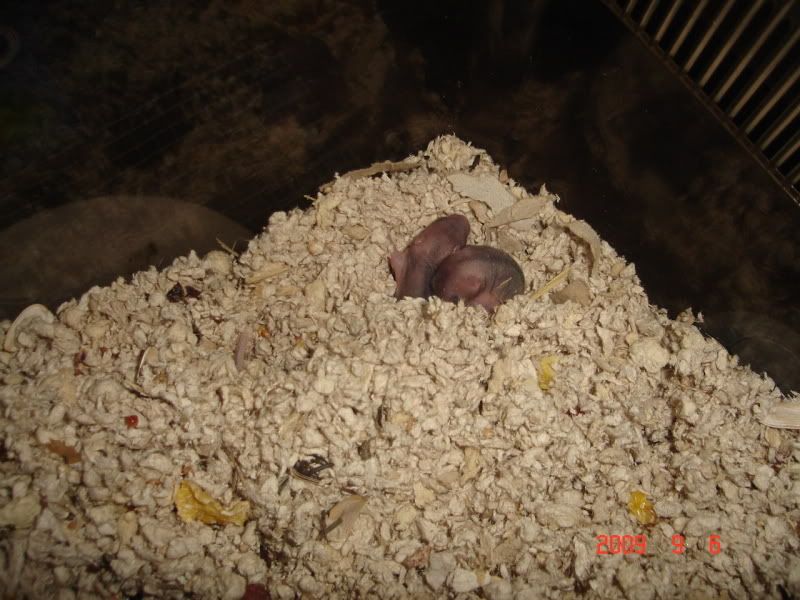 Birch and Kublai's Litter 6 pups - now 3 weeks old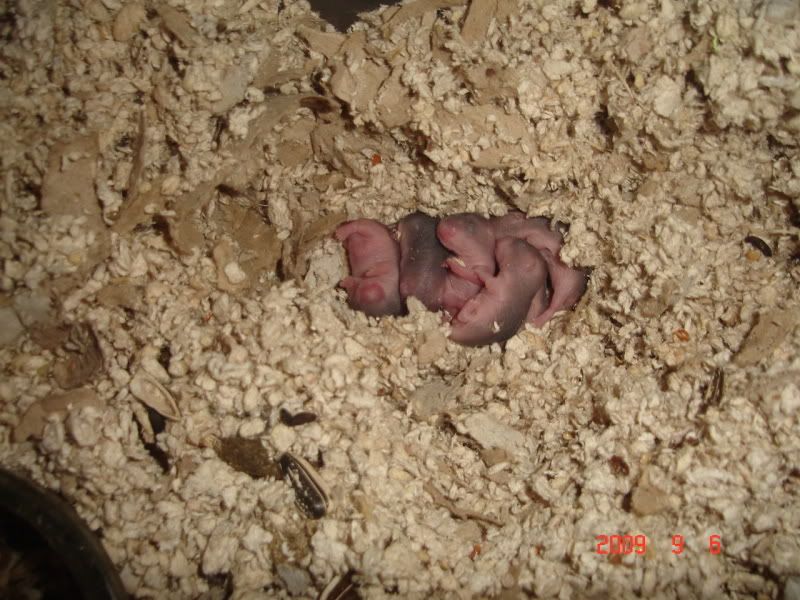 Hana and Ghengis's litter 7 pups - now over 3 weeks old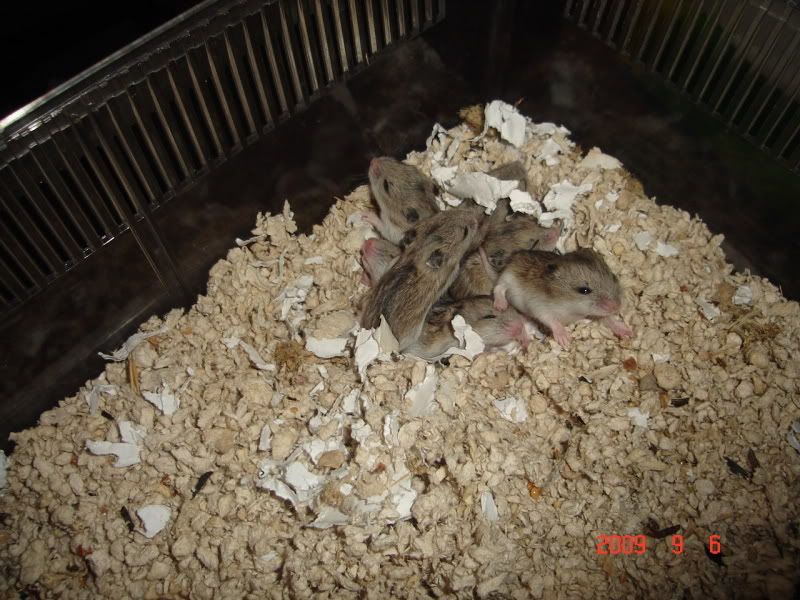 Hope you enjoyed looking through the pics i will update some time soon