So we took a 12 hour round trip to Chicago yesterday to pick these little guys up. Apparently the shop that originally acquired them had them shipped in from Europe and my friend was willing to grab them for me and hold them till I could get there. I now have my spotted robos and surprisingly an all white one. I am a bit unsure of the little white guy given I know some people *cough*Ed*cough* have had some issues with them being on the less healthy side, but this little one seems healthy thus far. He won't be used for breeding until I have him housed here for some time to see how his health goes. He was a freebie so I can't complain either way!
Meet Grigio (white), Semillon (pied girl), and Muscato (pied boy)!
Grigio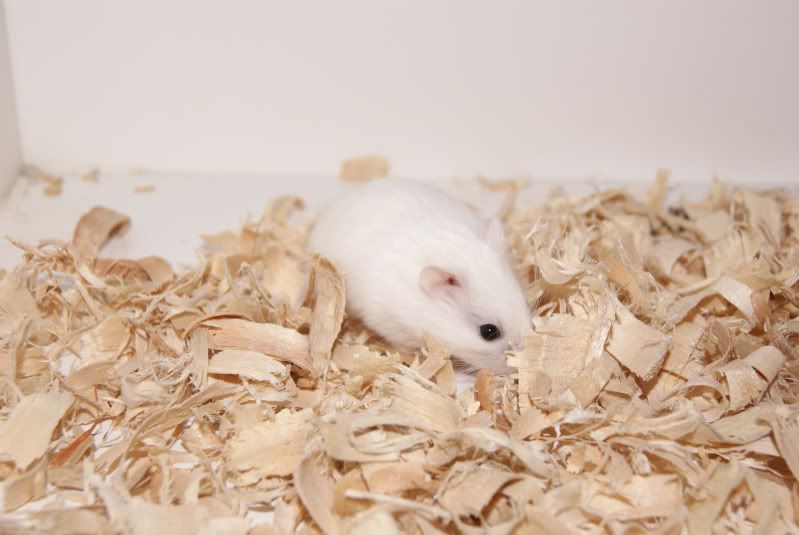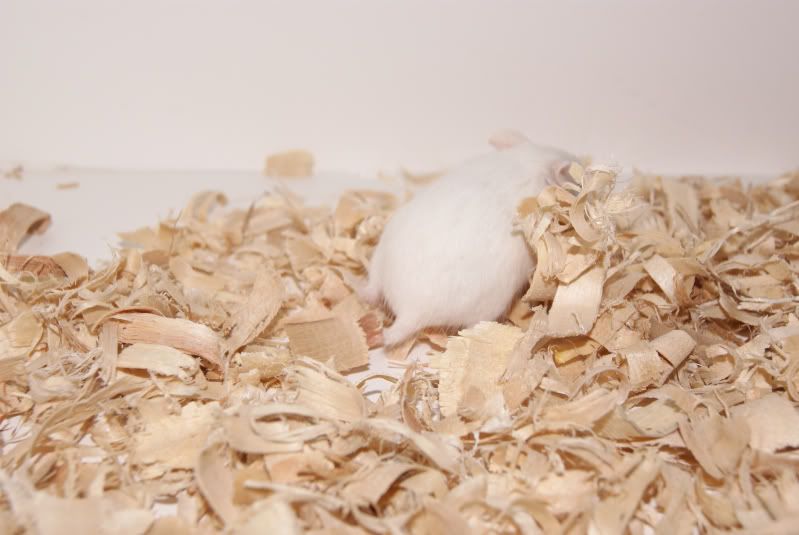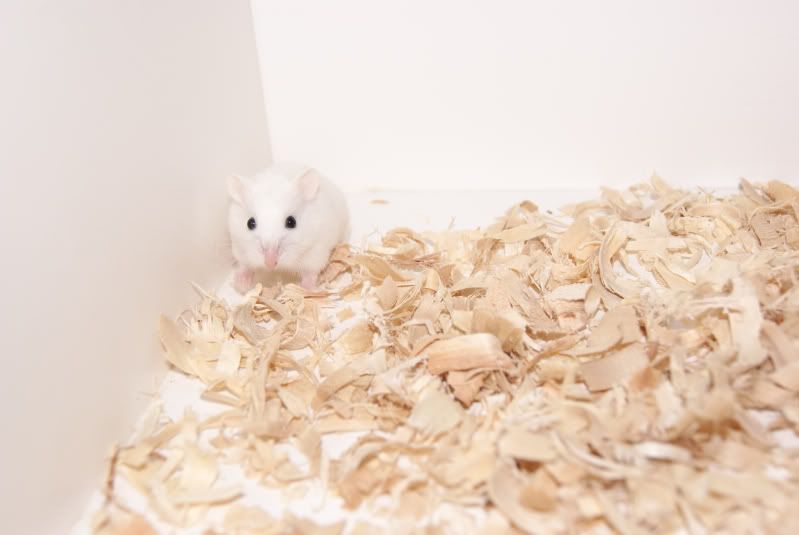 Semillon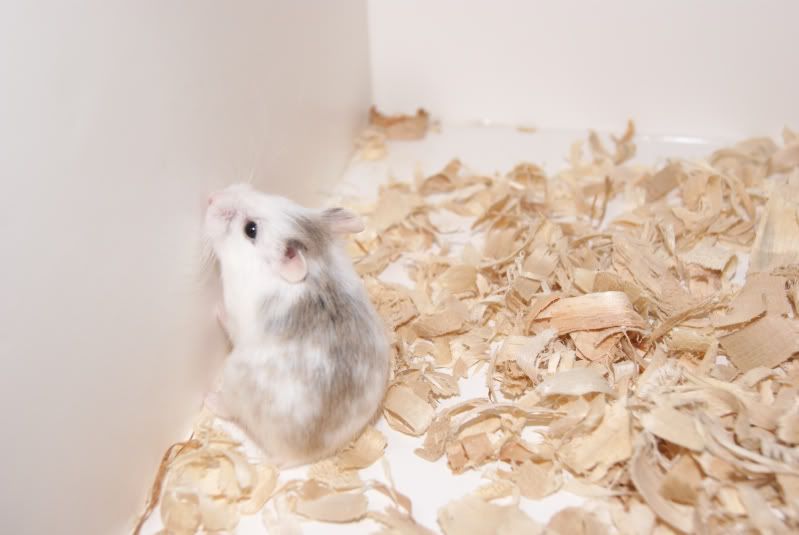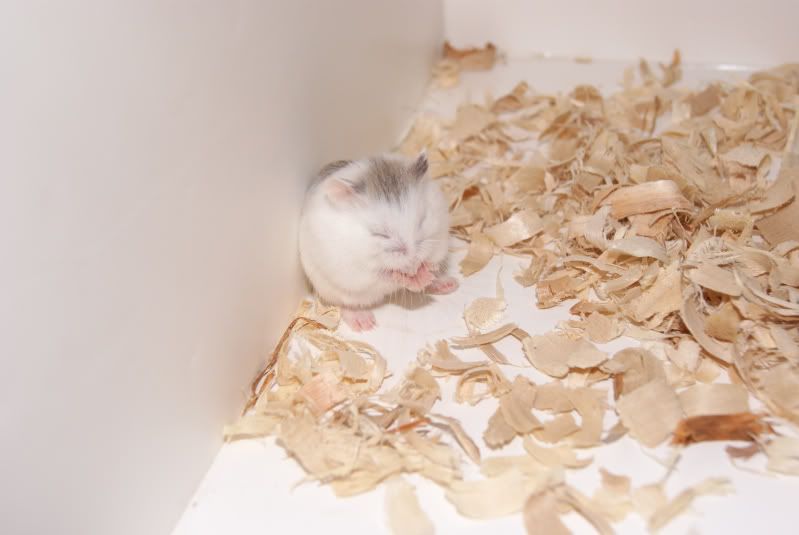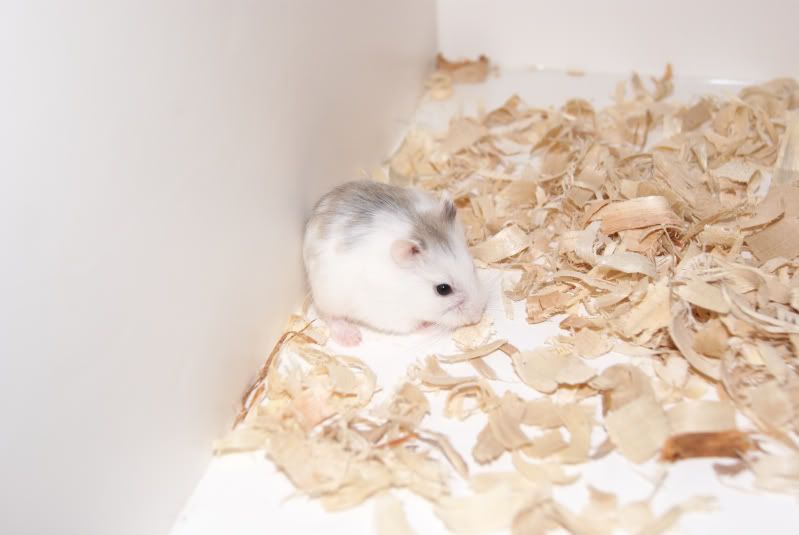 Muscato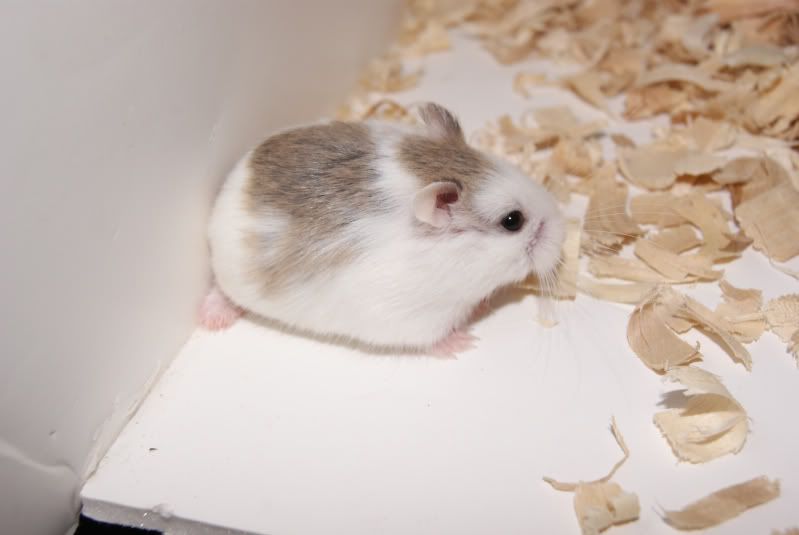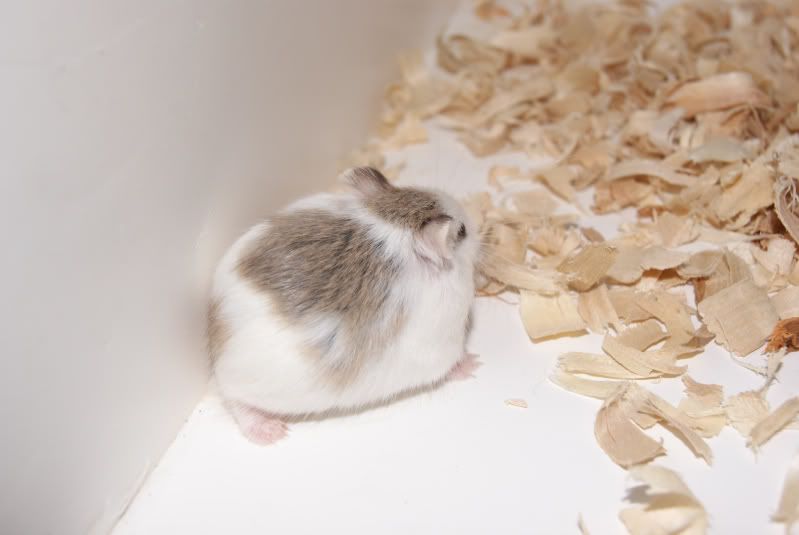 Crossposted to eGerbil and Hamster Hideout.