Well i thought it might be worht starting a thread that would be useful for providing new members with soem idea's about how to house their robo's or robo's they intend to get :p
Obviously you're average hamster cage isnt usually suitable for robo's due to their small size but there are a variety of other options including glass aquariums, tubs and specially designed wire cages with a thinner bar spacing.
I was hoping some of us good post pictures of our setups here ... im sure Tammy has loads
..
Right Here is a picture of a tub setup, as you may notice ... there isnt actually a robo in the tub .... but i couldnt find one with a robo in lol! the tubs that i used for cages were just over 2ft in length and about 15inches wide, these make excellent cages for pairs or small groups of robo's.
Another setup i have used for both robo's and Chinese hams is a 3ft tank that i have here, as its quite visible to visitors i set the tank up with a natural theme to it so it was more asthetically pleasing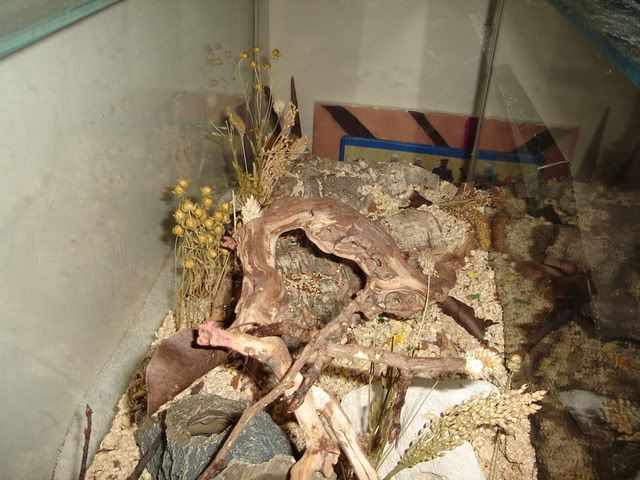 Robo's in the tank once furnishing removed