My single robo was originally in a rotastak/ bin cage, but i got fed up with it, sold it and moved her into a hagen zoozone 2!
Which i think you'll agree is soooo much better
Plus as shes getting older now its easier for her to move about and it stops her bar biting as she did in her old cage.
Anyway heres some pics of the old cage: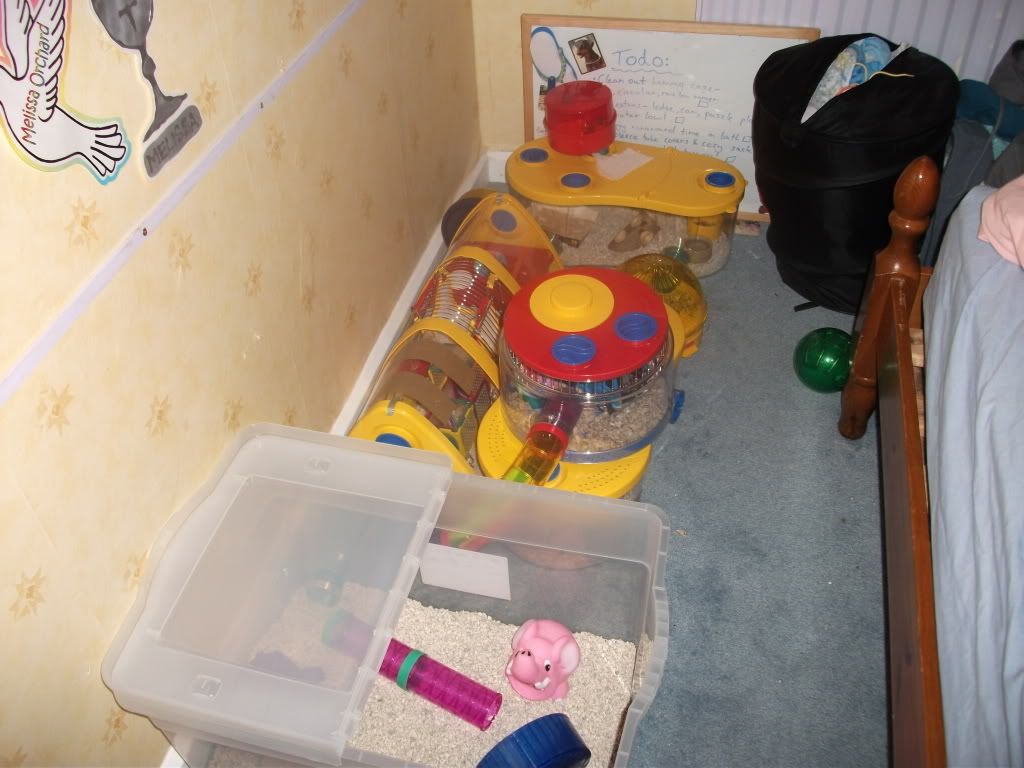 and the new one: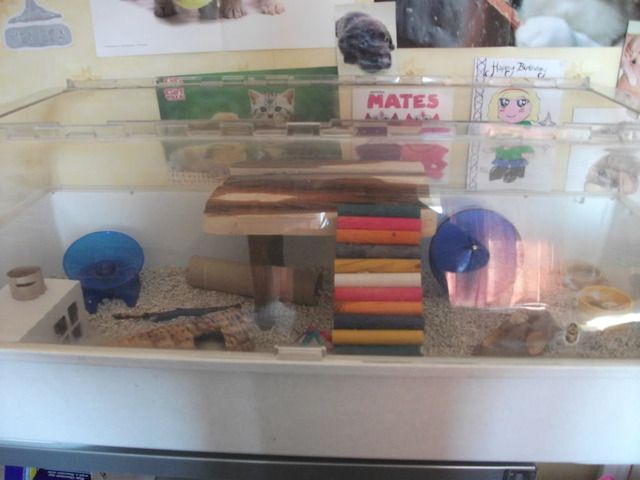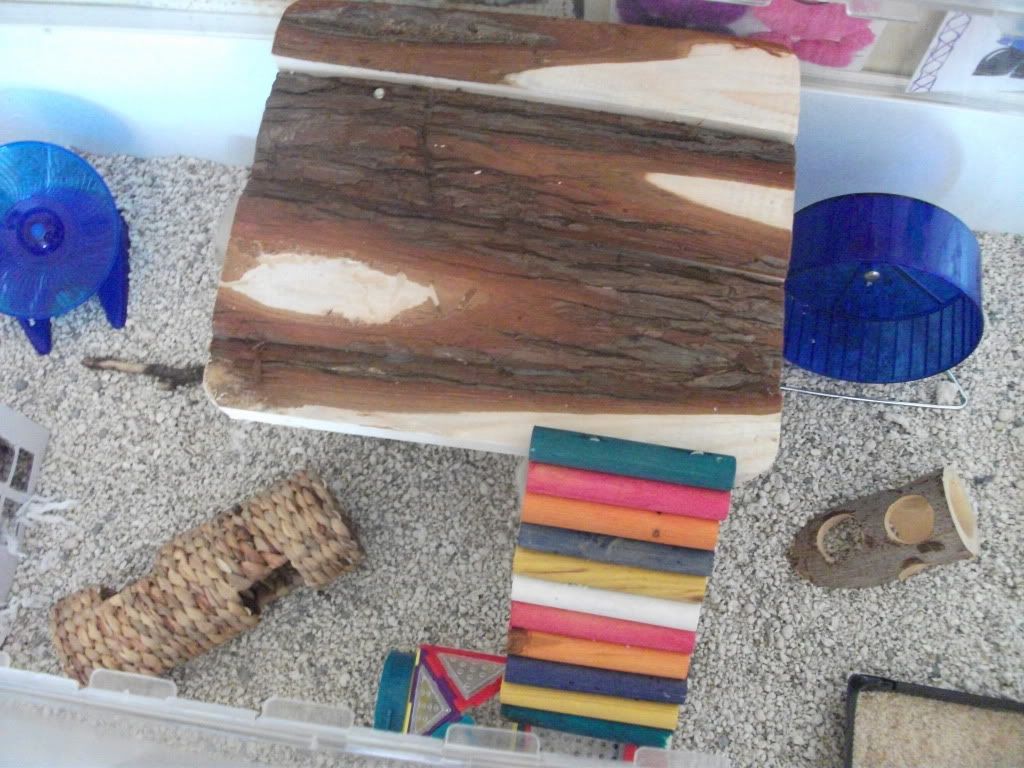 I extended the ramp since which was propped up on the puzzle playground in this pic.
I also hope to get a silent spinner for her soon as the rotastak wheel is pretty rickety now!