Hiya Everyone,
For the past few months I have been arranging for some new hamsters to come to me from Nella in Holland and another breeder in the Czech Republic. It has taken a while, but with a lot of help from Alex, Timo, Nella, Annette and a few other very nice people, they are finally here
Douglas very kindly drove me down to Portsmouth last week to pick them up from Alex, so I am very grateful to them both, as without them this wouldn't have been possible.
It was a very tiring and worrying journey in this weather, and I wouldn't like to do it in these conditions again, but so glad it all went ok and that both us and the hamsters got back safely.
First up we have two beautiful Robos from Nella's White – Faced lines, one White Faced and one Agouti. They are both just as gorgeous as the last two I had from Nella a few months ago, so healthy and chubby just gorgeous!! :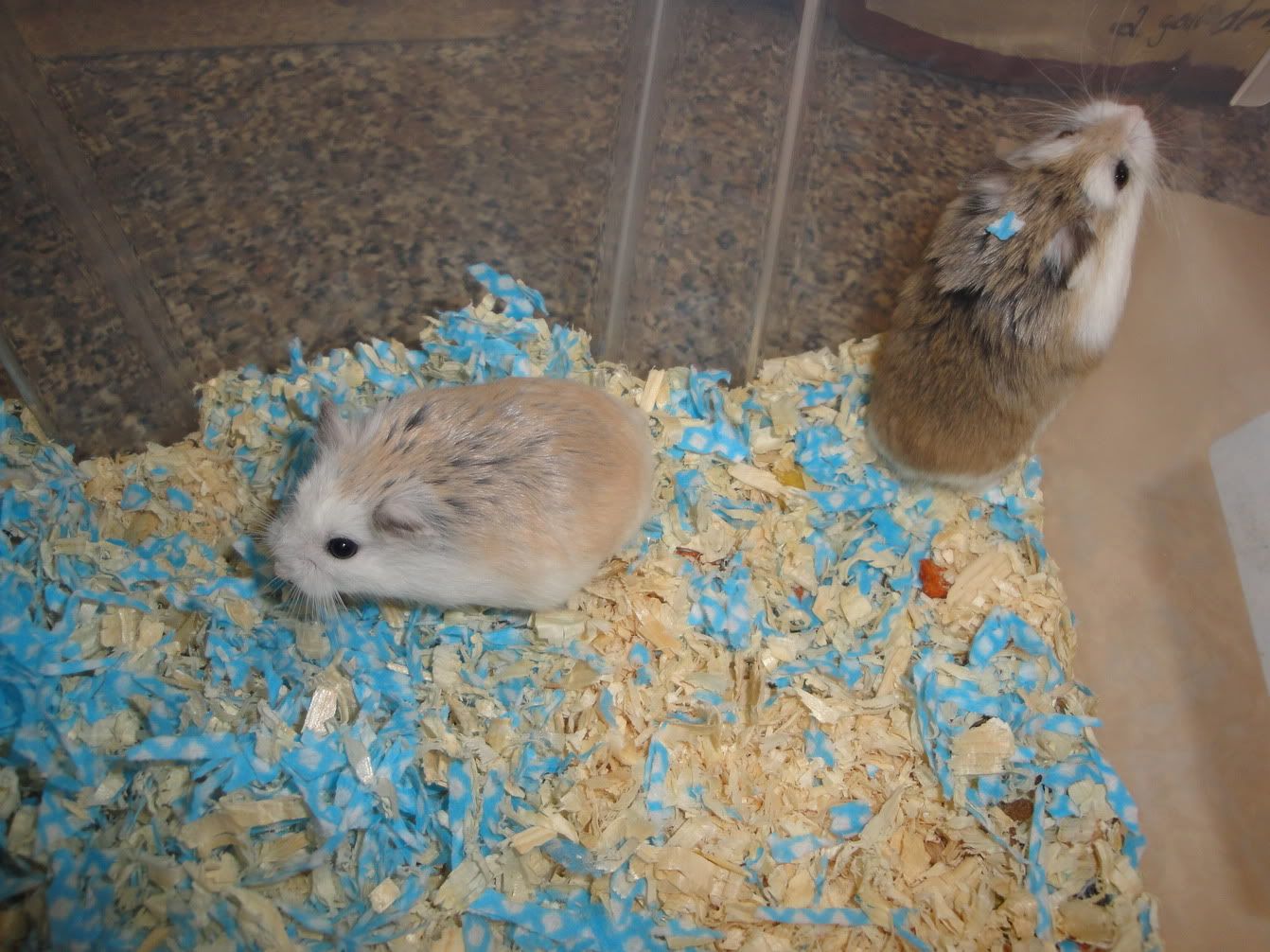 The second pair of Robos are very special as they are a new mutation which has only very recently occurred in the Czech Republic!! I have been very lucky to be able to get a pair of these robos, as I believe these are the only ones of this new mutation in the UK! I am very excited to have this new colour and am hoping to do as much as possible to help with understanding how it works
This new mutation is currently being described as the 'Red Eyed' , 'Cinnamon' or 'Cream' Roborovski in Holland, Denmark and Czech, as it has a slightly lighter, creamier all over colour and is apparently born with red eyes. The eyes apparently darken very much with age and the two I have here do not seem to have visibly red eyes, not even with a camera flash, but as you can see from the photos they are definitely a different colour.
After speaking to a well trusted UK breeder (not sure if they want me to mention their name until they have seen the pics, or the robos in the flesh, lol) since collecting these robos, and describing them, it seems that it may not be the cinnamon gene afterall, but possibly the Rust gene (Syrian) / Black Eyed Argente gene (Campbells) due to the fact that the eyes do not appear to be red, but rather a more darker black or brown colour, their overall creamy orangy coat colour, their slate grey undercolour and their different coloured ears, and the fact that this is a supposedly recessive gene.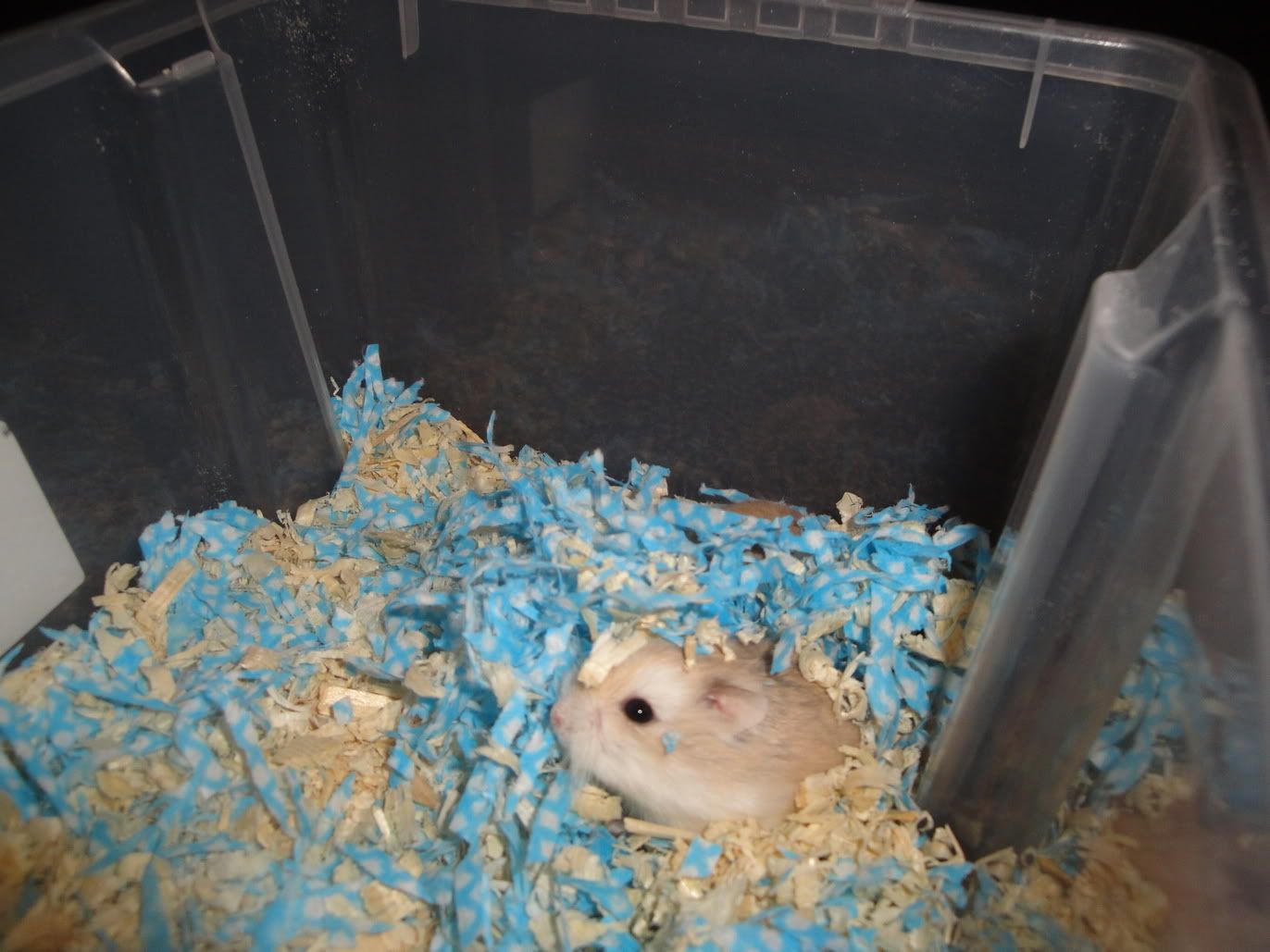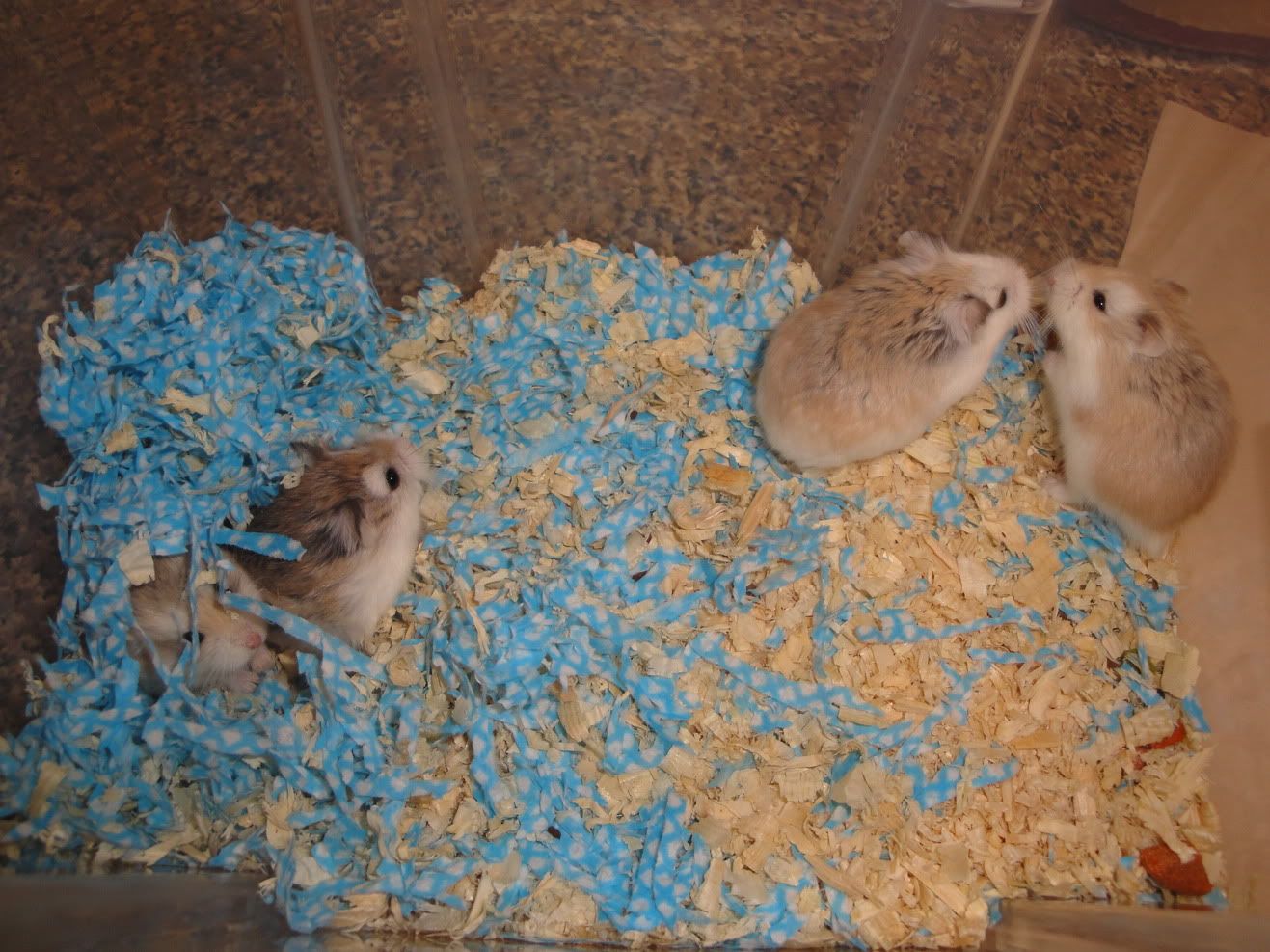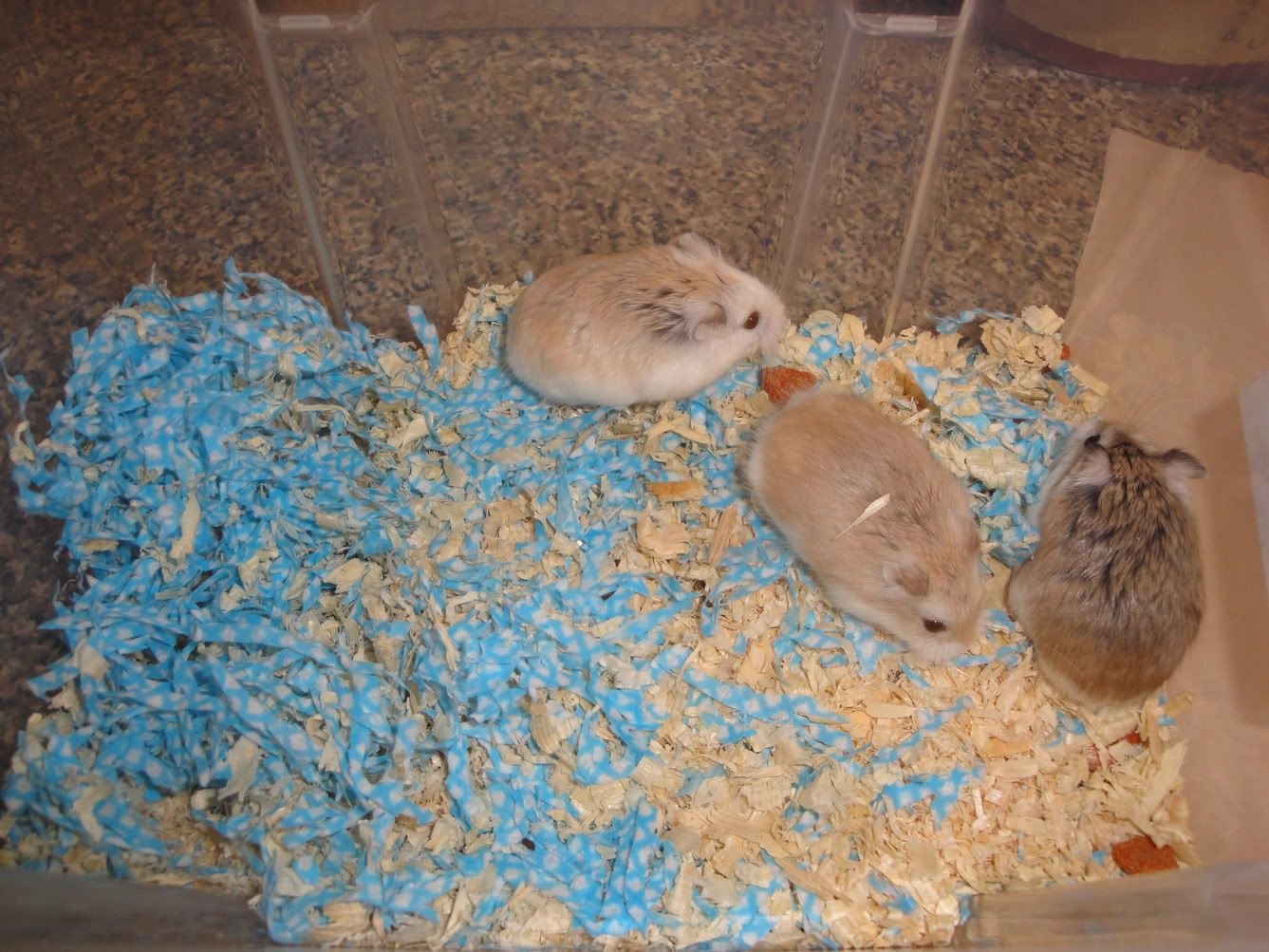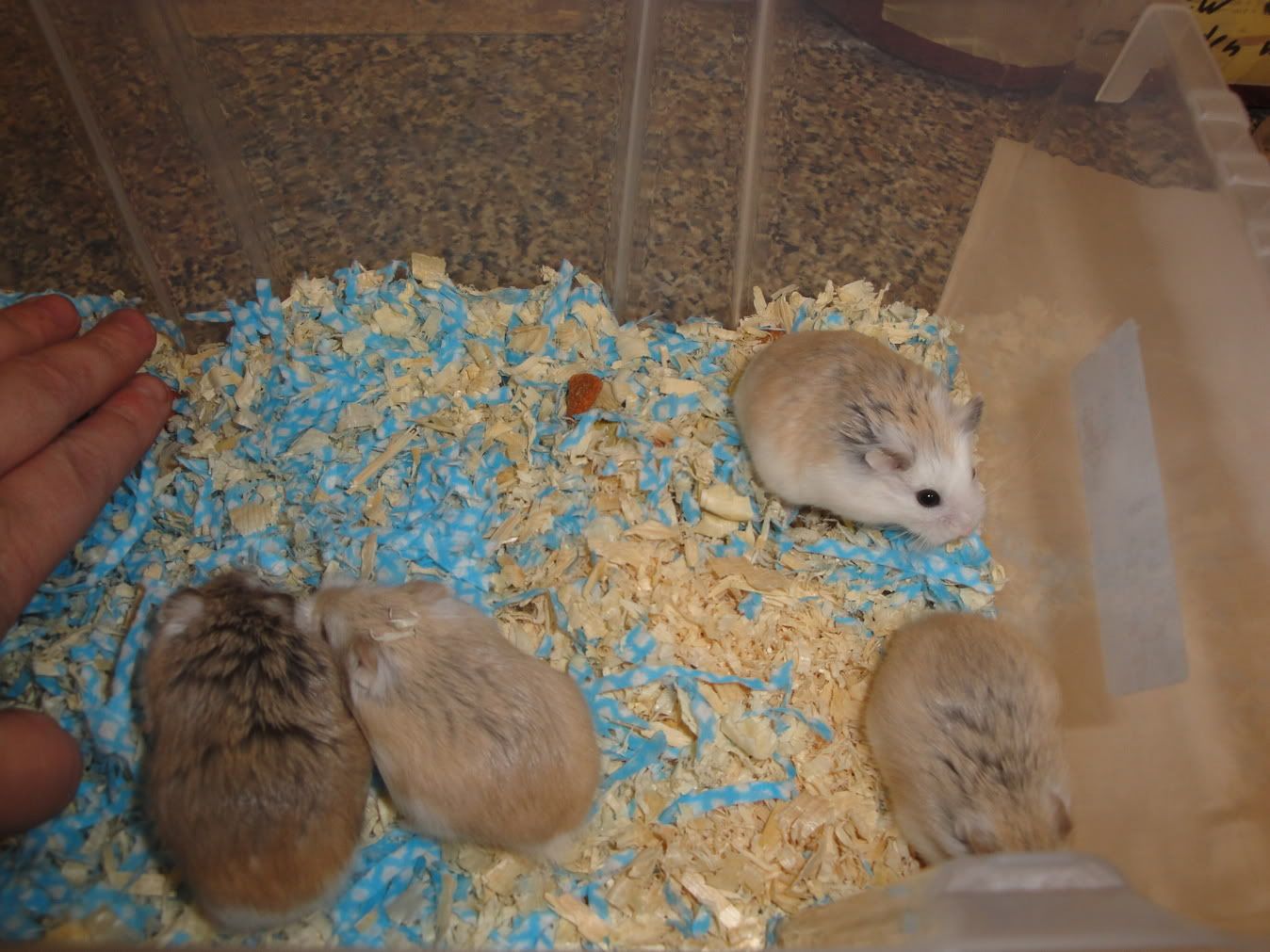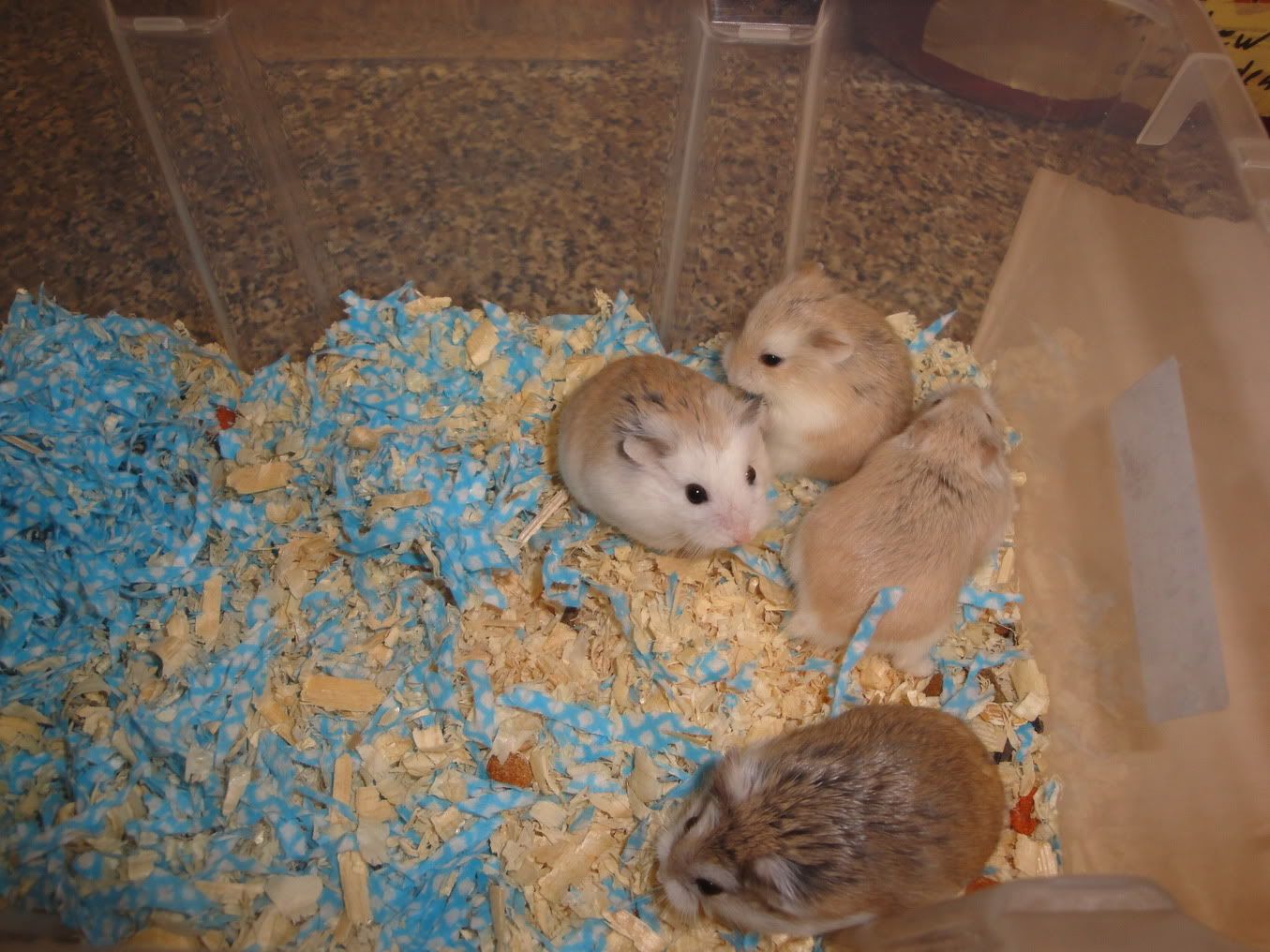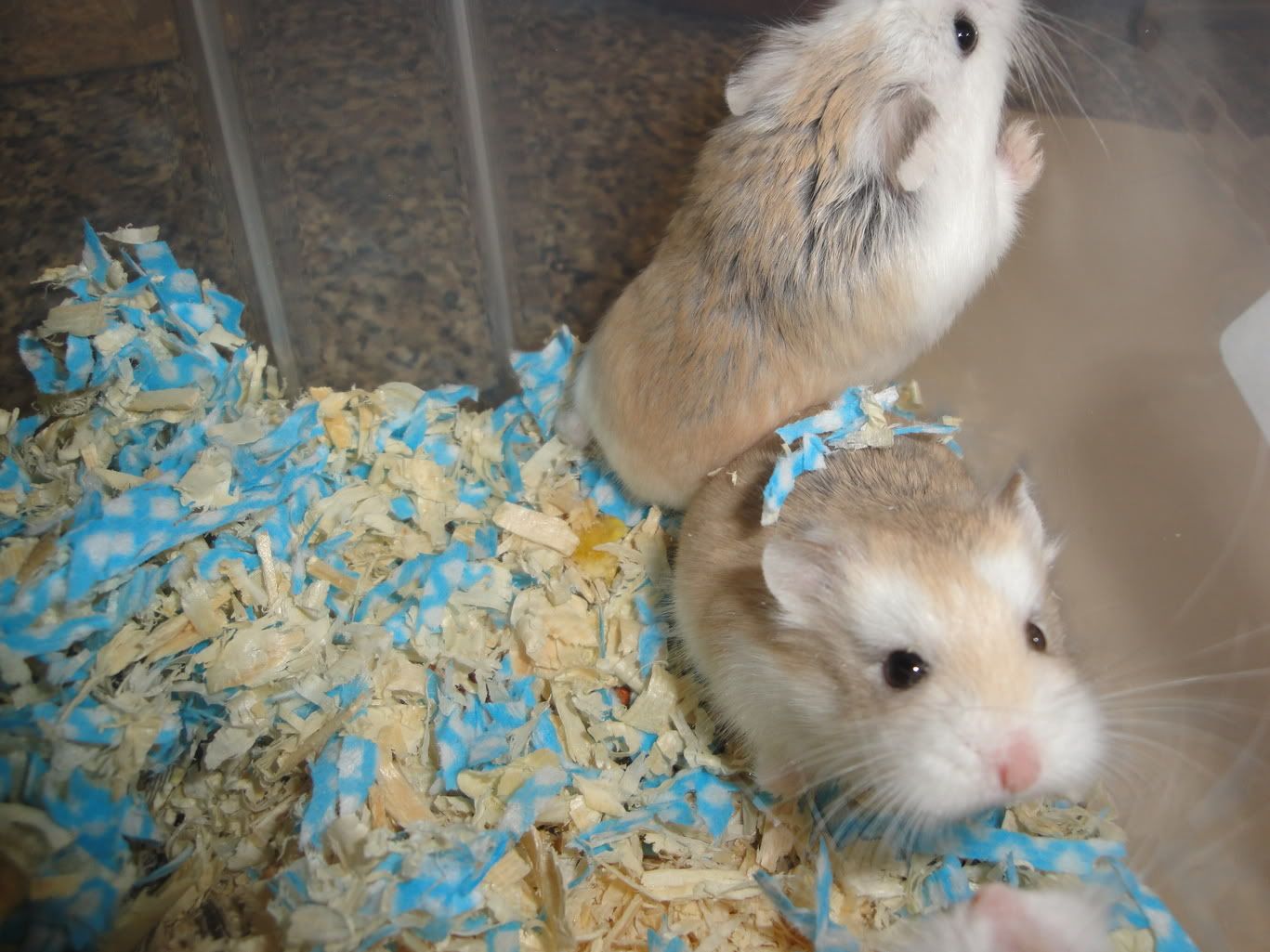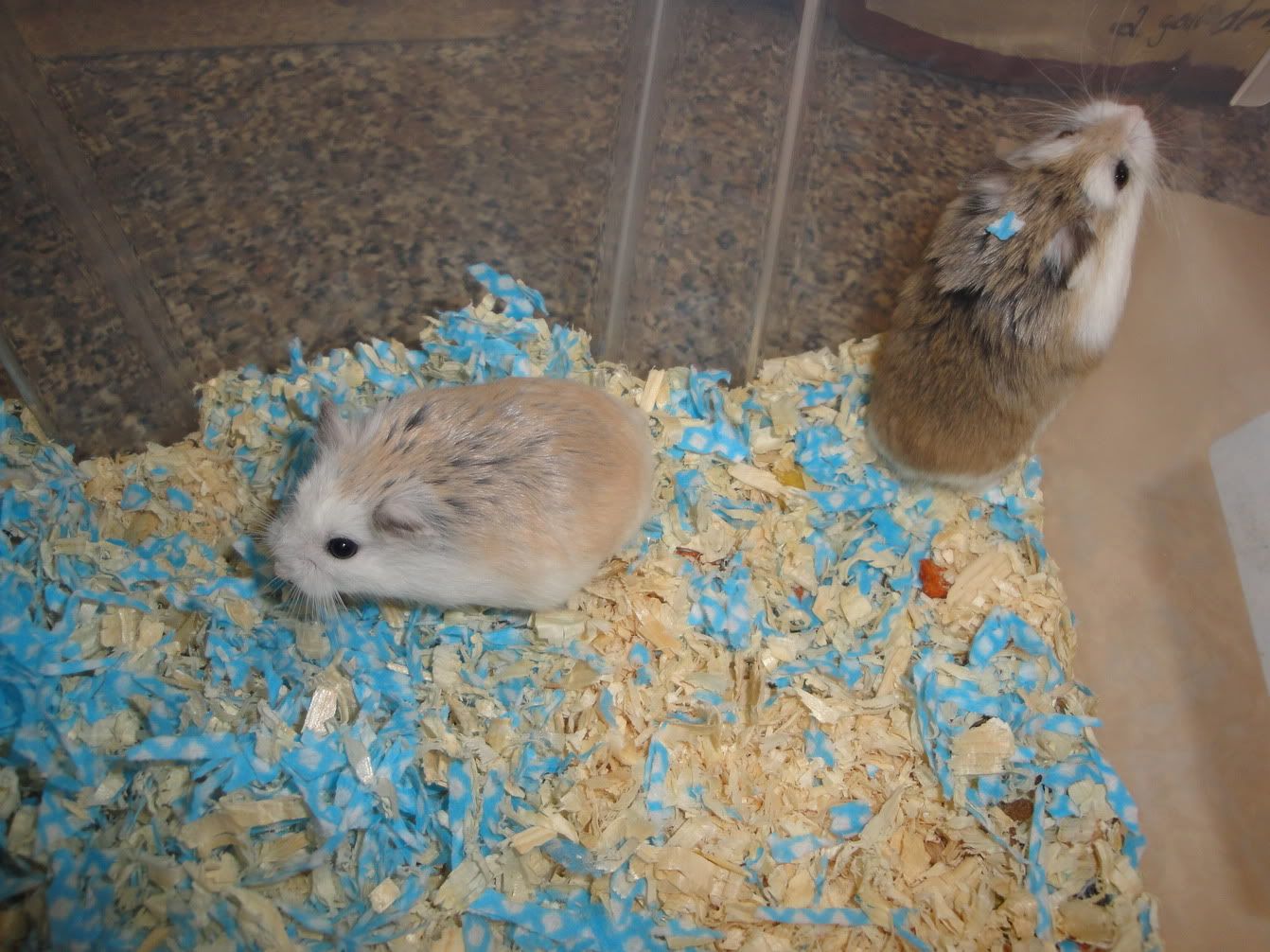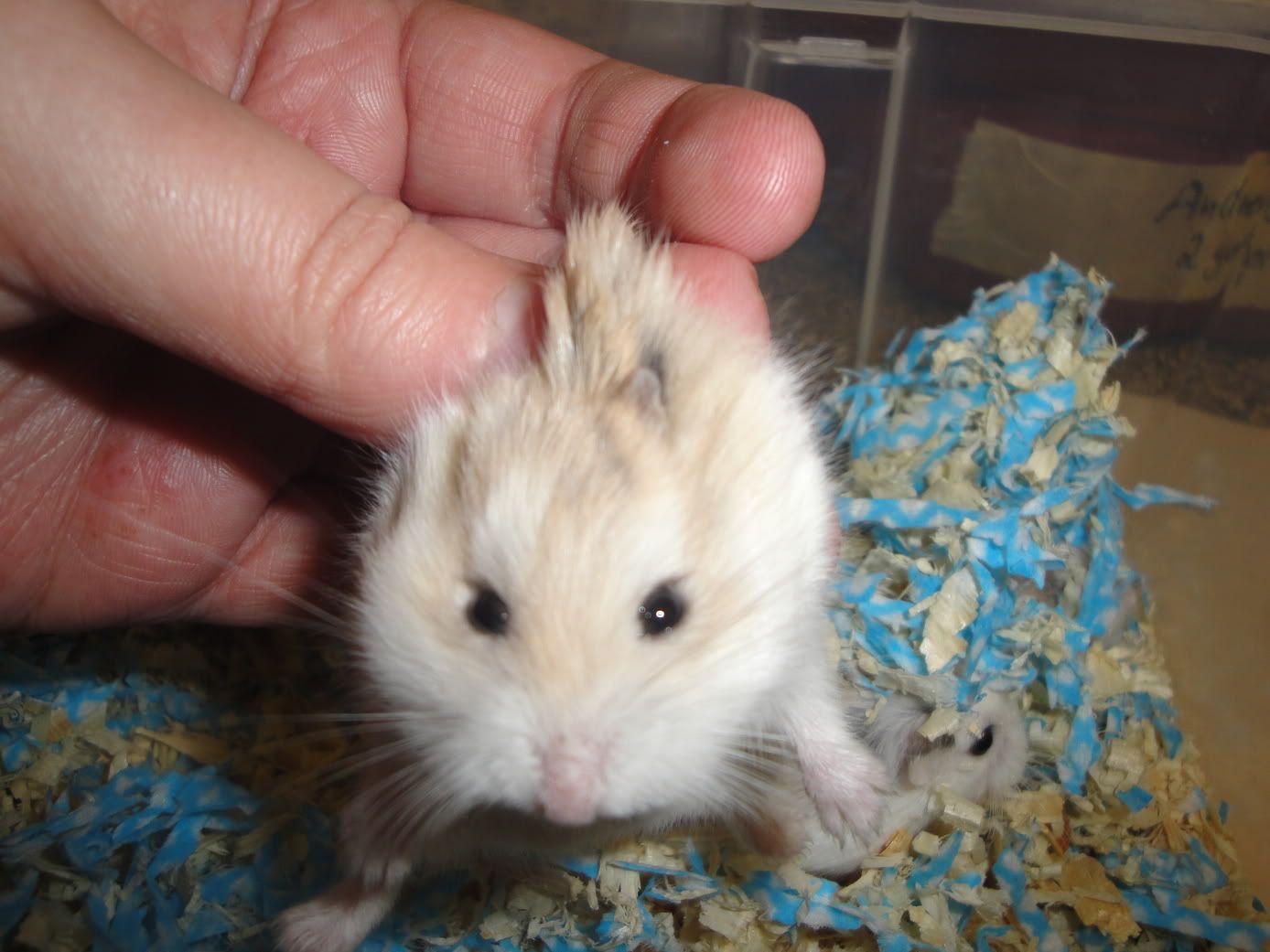 Not much is known about this new gene as it hasn't been worked with much, but I am hoping to get some babies soon, so hopefullly we can learn more about the gene
Sorry if I have misquoted anyone, things like this easily confuse me, lol, so I may have got some of this wrong, please feel free to correct me. Any info or thoughts on this new mutation would be great
I also picked up a new Mouse – Like Hamster who came from Denmark, but I havent managed to get any pics of him yet.
Just want to say a huge thank you to Alex for looking after them all wonderfully for me
Tammy x
ETA: Just wanted to add that they are not all living together, only put together for photos to show diffference in colour between the three mutations.