Hiya Everyone,
At the London Show in September I picked up two beautiful White – Faced females from Nella and I have recently paired them up with two Agouti brothers who carry the White – Faced gene. I usually only keep pairs together, and try to avoid colonies with more than one male, but so far, fingers crossed, these have been getting on great.
One of the females is looking slightly round, so I am hoping she is pregnant, but I have a feeling she is just going to be a big hamster, lol, but we will have to wait and see.
Today I have moved all four of them into a bigger bin cage, but not sure if this was the right thing to do as they now have more space to squabble over! But so far so good – fingers crossed!!
Here are some pics taken a couple of days ago: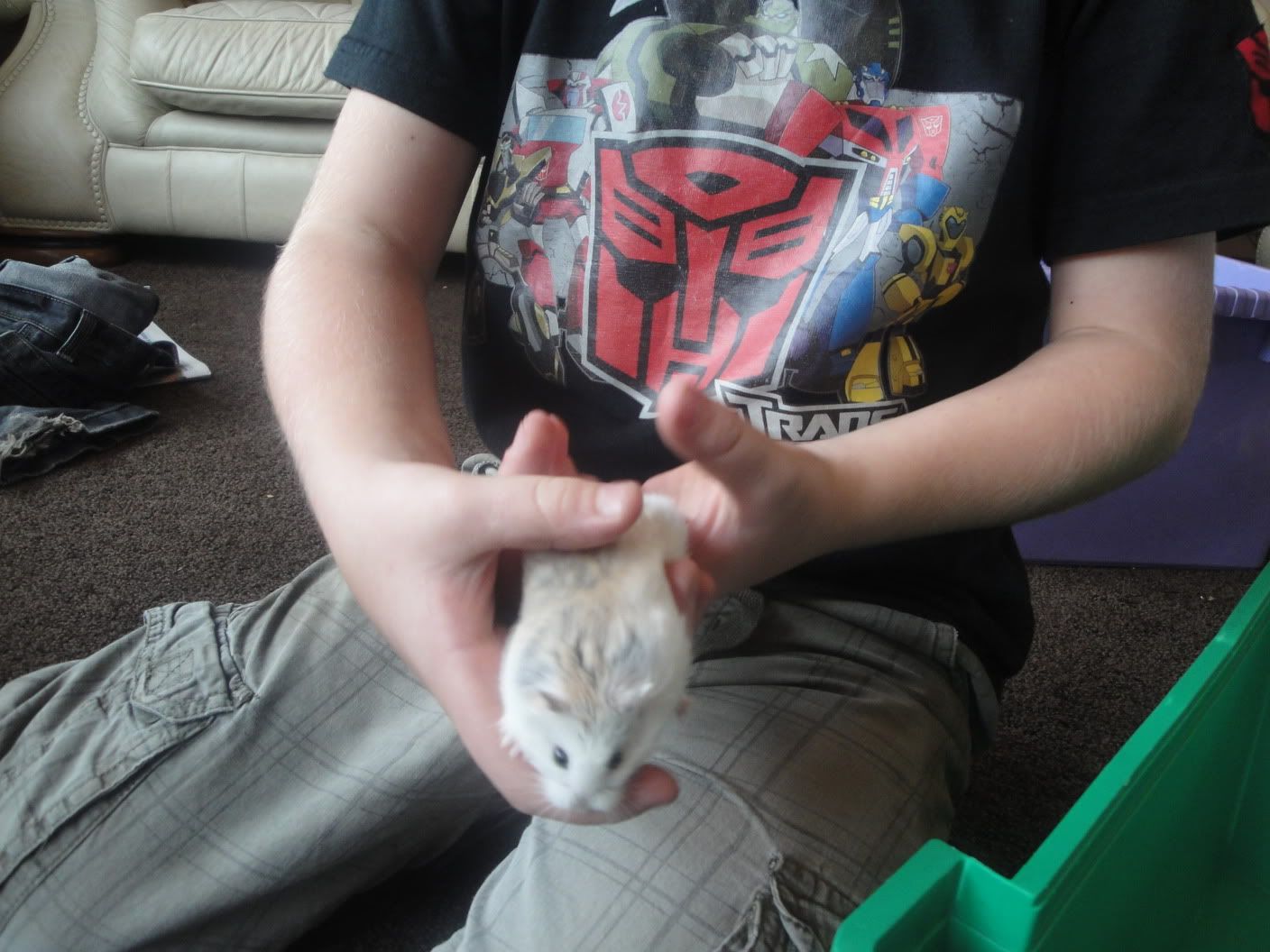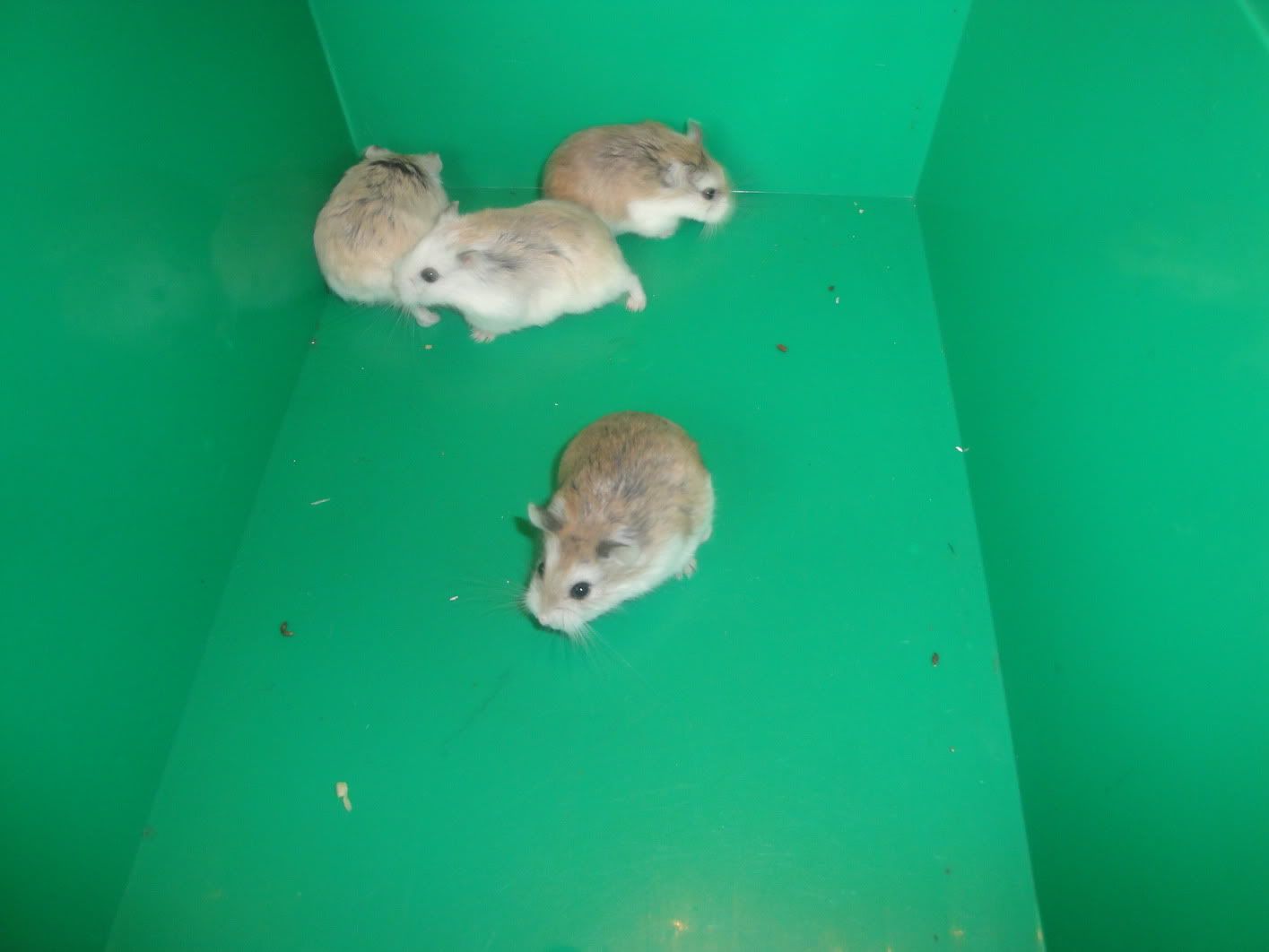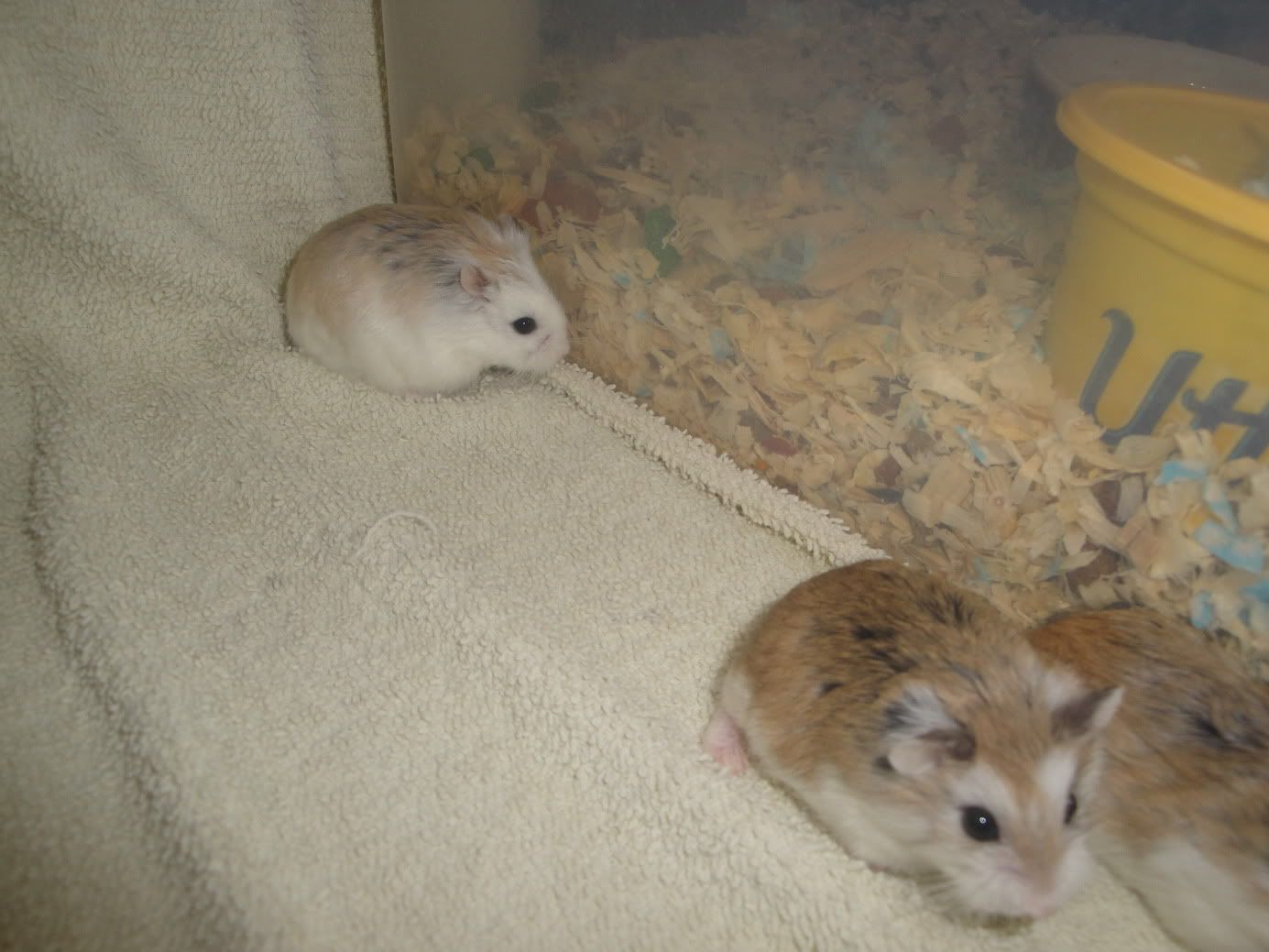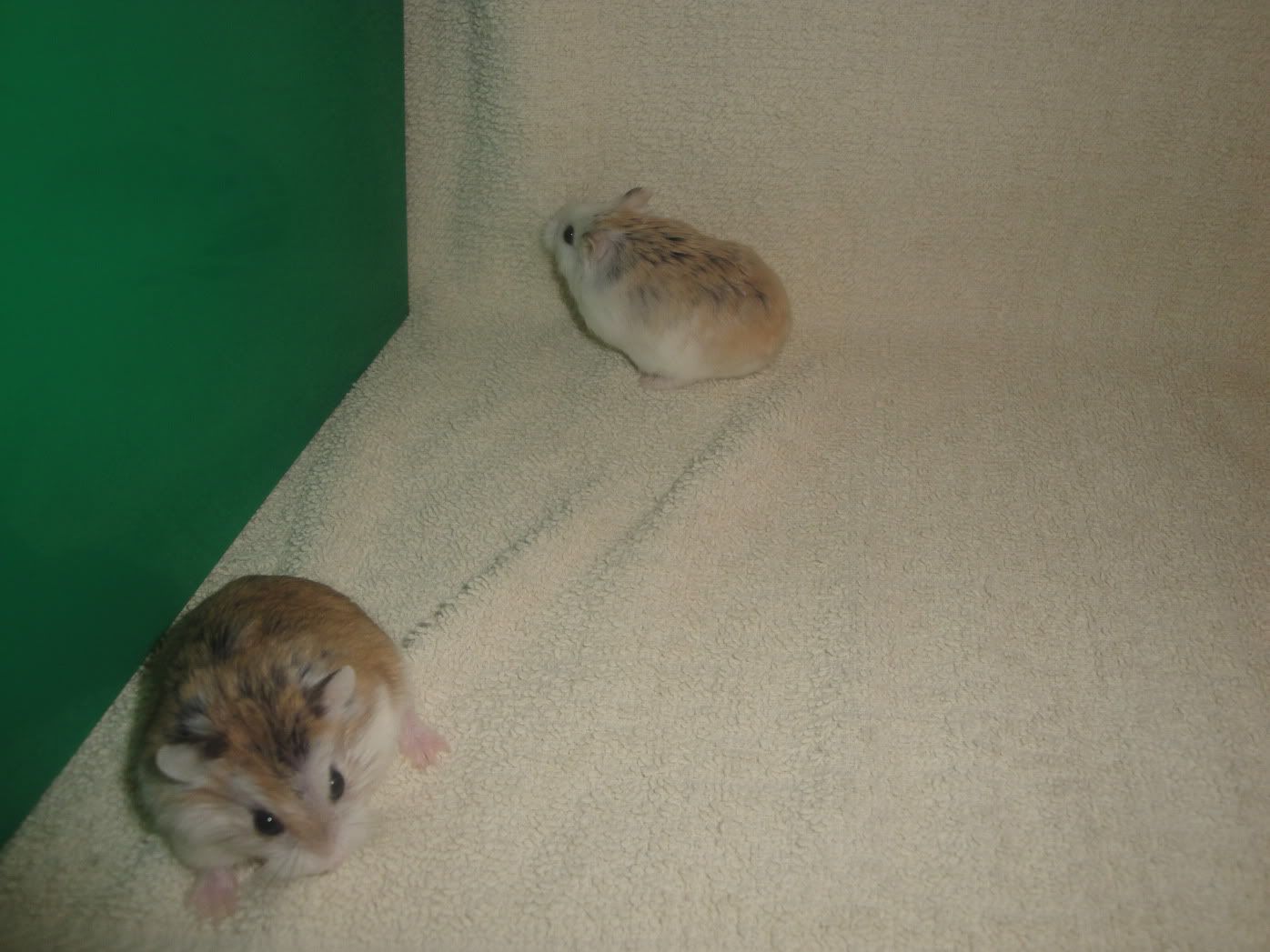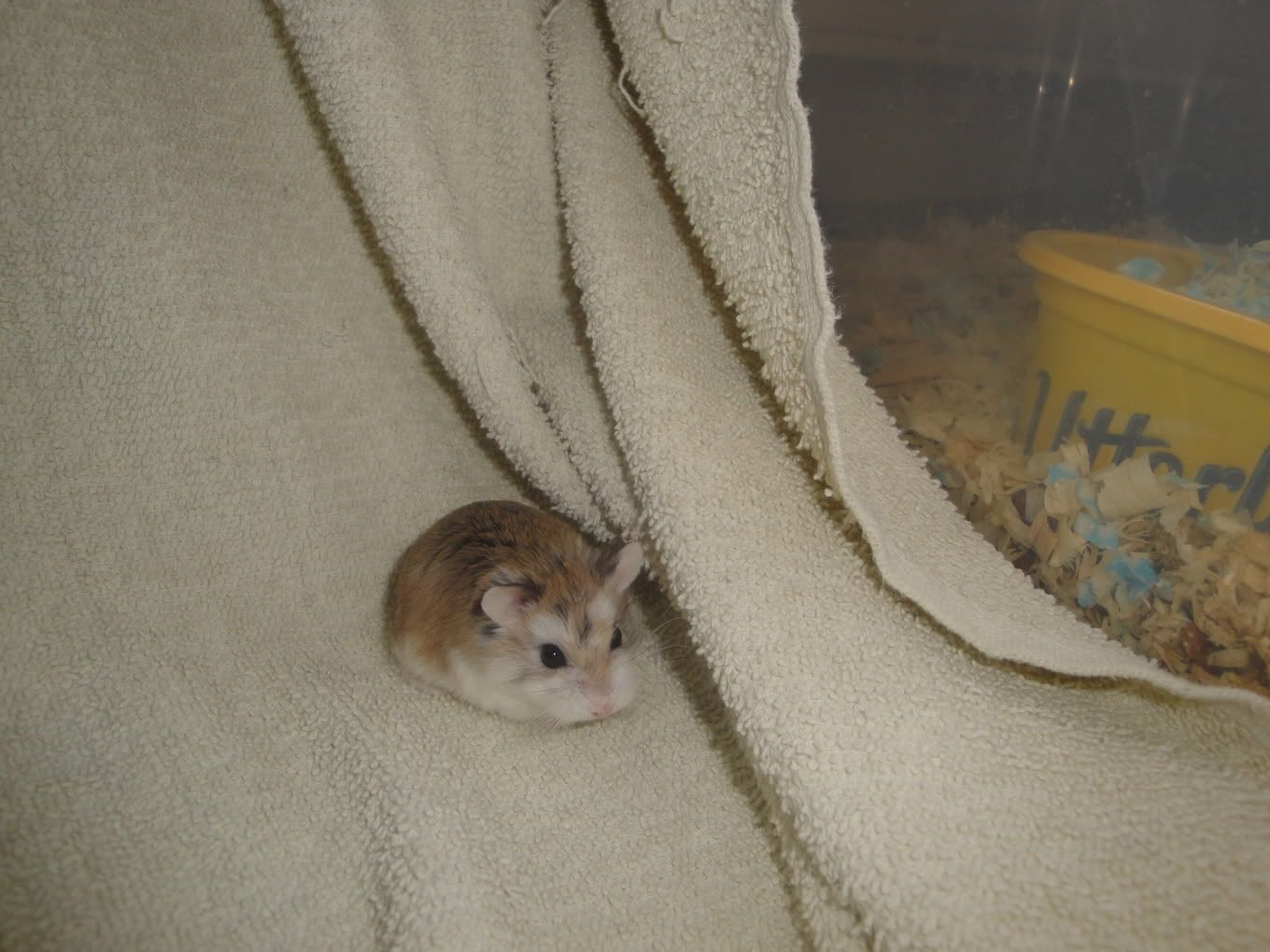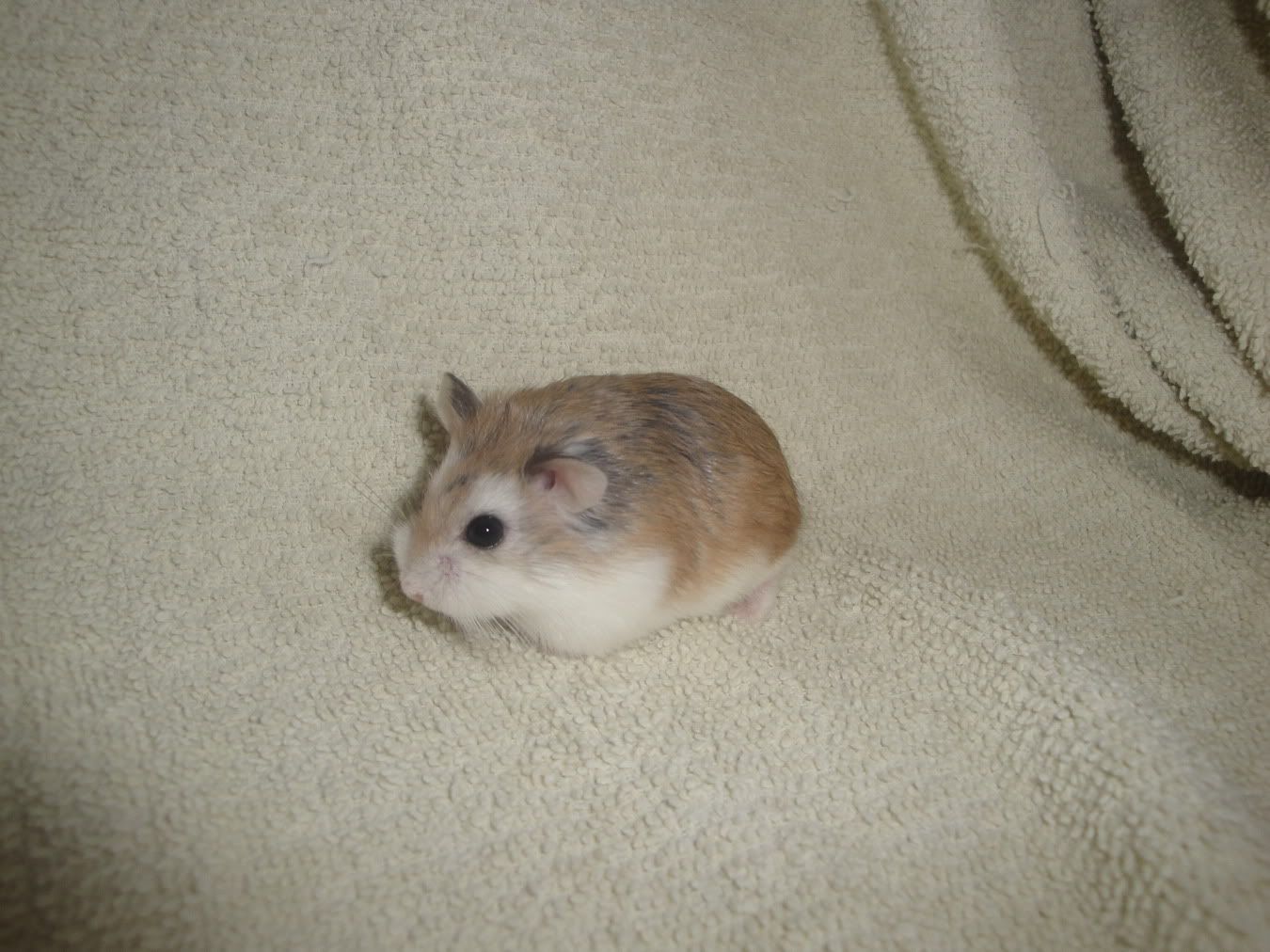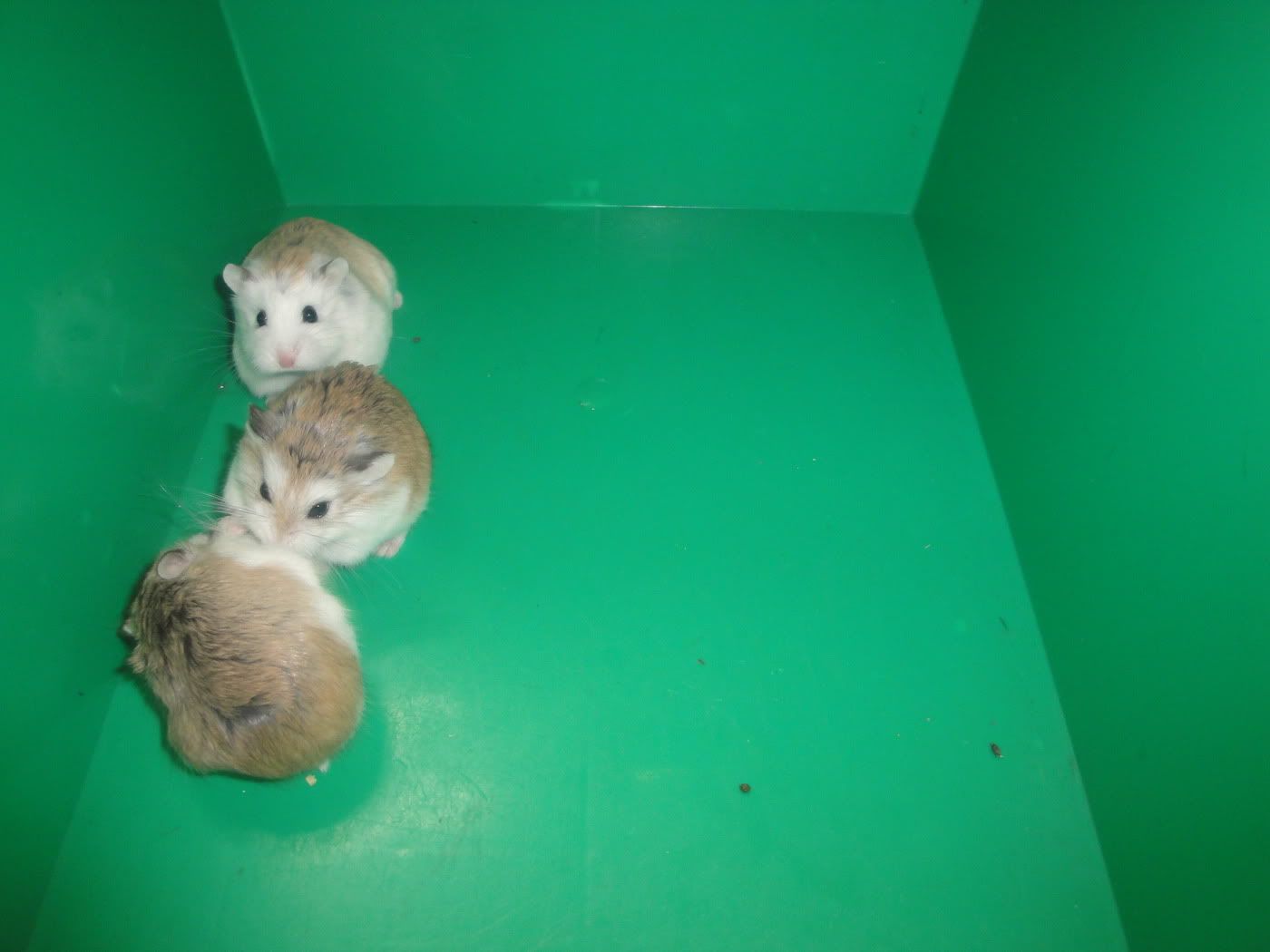 Here are some pics taken today once they got into the bigger bin:
As you can see they did have a few scuffles to sort out their places again:
but they soon settled down and cuddled up together to catch up on their sleep: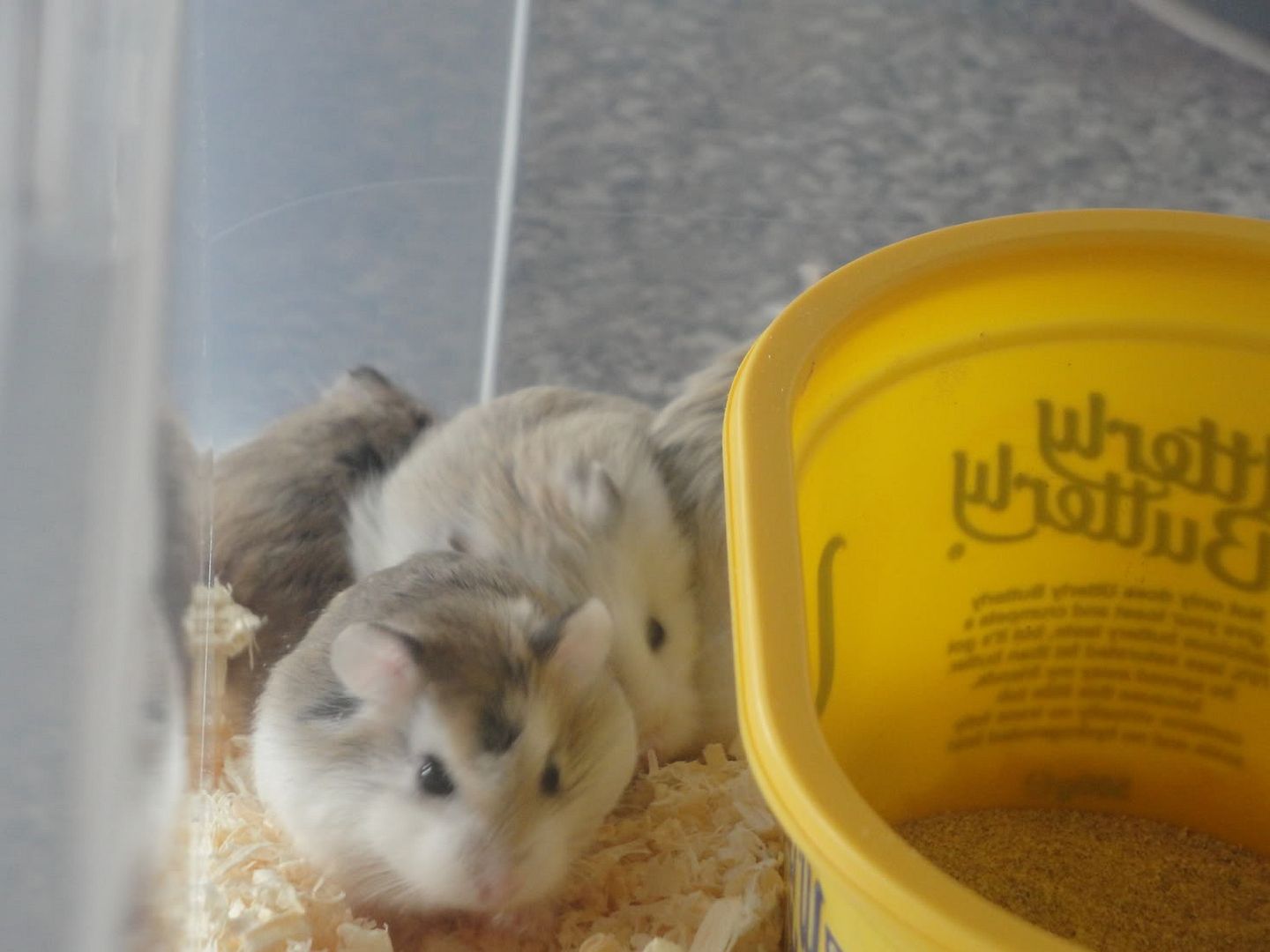 I hope at least one them gives birth soon – I will keep you all posted.
Tammy x